If you forget your password, follow these simple steps to reset your account:
1. Go to the Prolaera login page and click the "Forgot password?" link.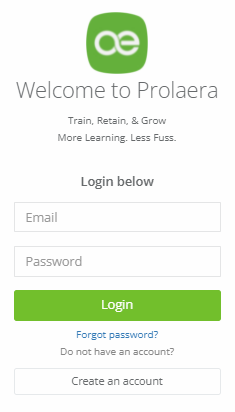 2. When prompted, enter the email address that you used to create your account. An email will be sent to you with instructions to reset your password.
Please note: For companies with single sign-on configured, the change password tool is disabled since account access is managed at the company level. Refer to this article for guidance: Login with Single Sign-On.