Creating an external event is a feature that is typically used when a group of employees attend an external event such as a conference or seminar. This feature allows admins the option to add the CPE credit for all attendees and upload their certificates at one time.
To add an external event for multiple users, please follow these quick steps:
1. From the left navigation bar click Admin > Event Manager > Add External Event

2. Fill out all the relevant event information provided by your external course provider and click "Submit".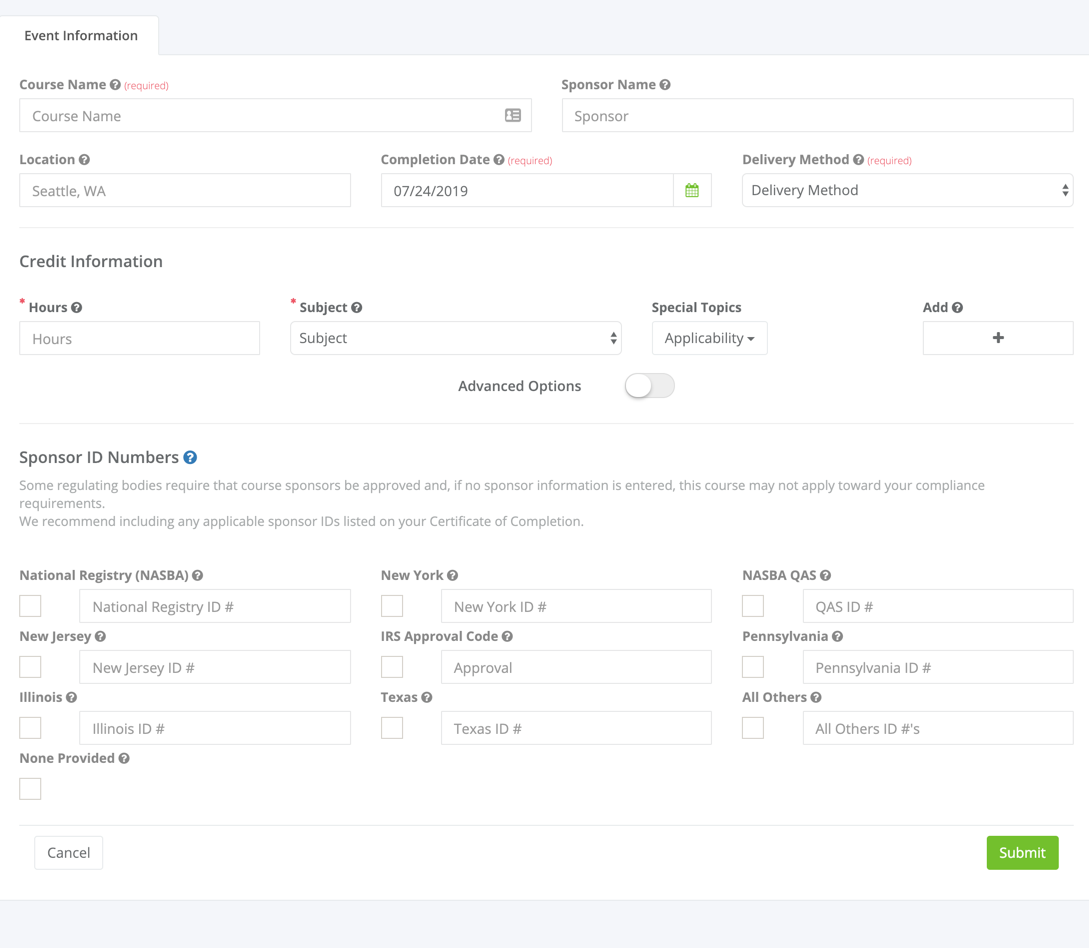 3. In the Add Attendees tab, click on the +MyFirm button and select your attendees. Once all the attendees are selected click Add Selected.

Please note: By clicking the "Select All" you will select the entire list of employees in your firm. Please make sure to select attendees by name, department, or levels, etc if it's only a select group that attended the event.
4. Before submitting the hours entry for this event, you may adjust or add hours for each attendee by clicking on the Adjust Hours drop-down menu. Once all attendee credits have been adjusted, click Submit to issue credit in the users' respective accounts.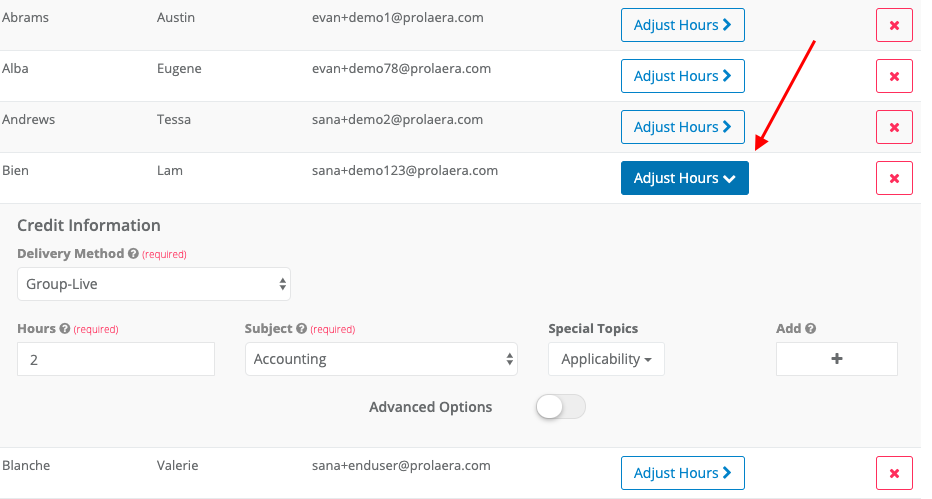 5. Moving along to the Certificates tab, you may upload the attendees' certificates of completion here by clicking the Manage File(s) button for each attendee.
Users may also add the certificate in their own accounts by searching for the completed course in My Dashboard>CPE Certificates, then clicking to Manage File(s) for the event.
Below is a video tutorial of the External Event steps: