When you sign in the for the first time, we'll ask you for some basic profile information. Most of your profile information is optional, but we do use it to auto-fill information needed to register for courses, issuing Certificates of Completion, and reporting.
You can return to your profile at any time to make updates. Simply look for My Account on the left navigation menu or click your email address in the upper right corner.
Adding Account Details
Your Profile will contain your email address, first name, and last name. You may opt to add your firm information, contact info, and other details if desired. At the bottom of your profile page is a link to change your password. If your firm uses Single Sign-On and you are having login issues, please contact your Prolaera Admin for assistance.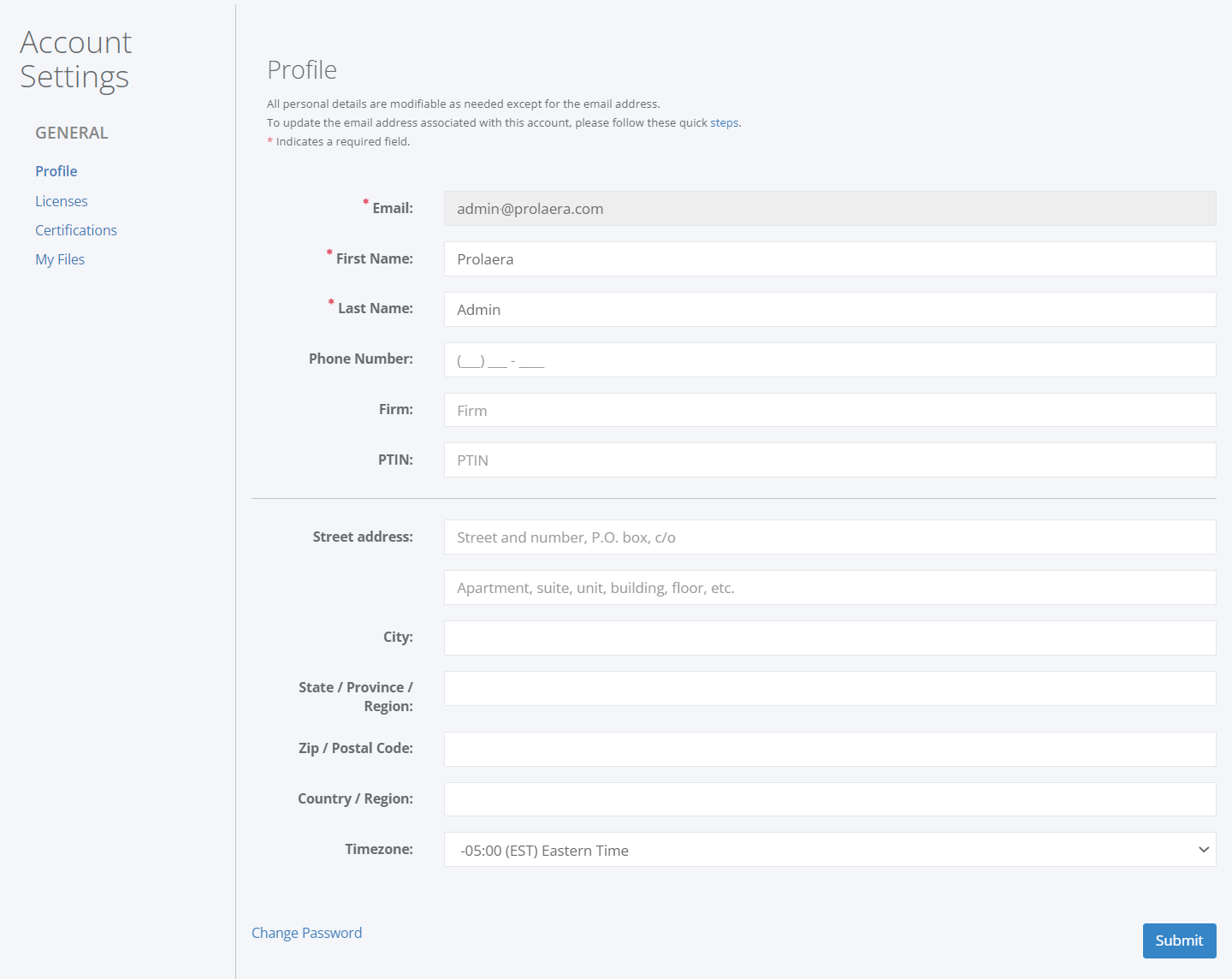 Licenses are used for compliance tracking, and may be added by the End-User or the firm's Prolaera Admin depending on firm account settings. Refer to the following article for details: How do I add a new license?
The Certifications section lists any other certification you may hold that doesn't have a CPE renewal requirement.

For example, you may add a state society membership here for easy reference.

My Files is a repository of past self-reported CPE files, system-issued CPE certificates, downloaded reports, and other documents. These files may be downloaded individually or in bulk. Similarly, you may upload files one at a time, or in bulk using in a .zip folder.