To browse and locate all learning content offered by your firm, head to the Courses dropdown from the left navigation menu. Depending on your company's settings, you may see this as a mixed library of all courses, or broken out into separate pages of internal training, self-study courses, and external events.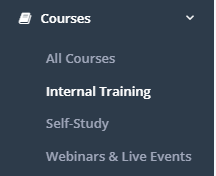 Toggle the different views to see course details according to your preference.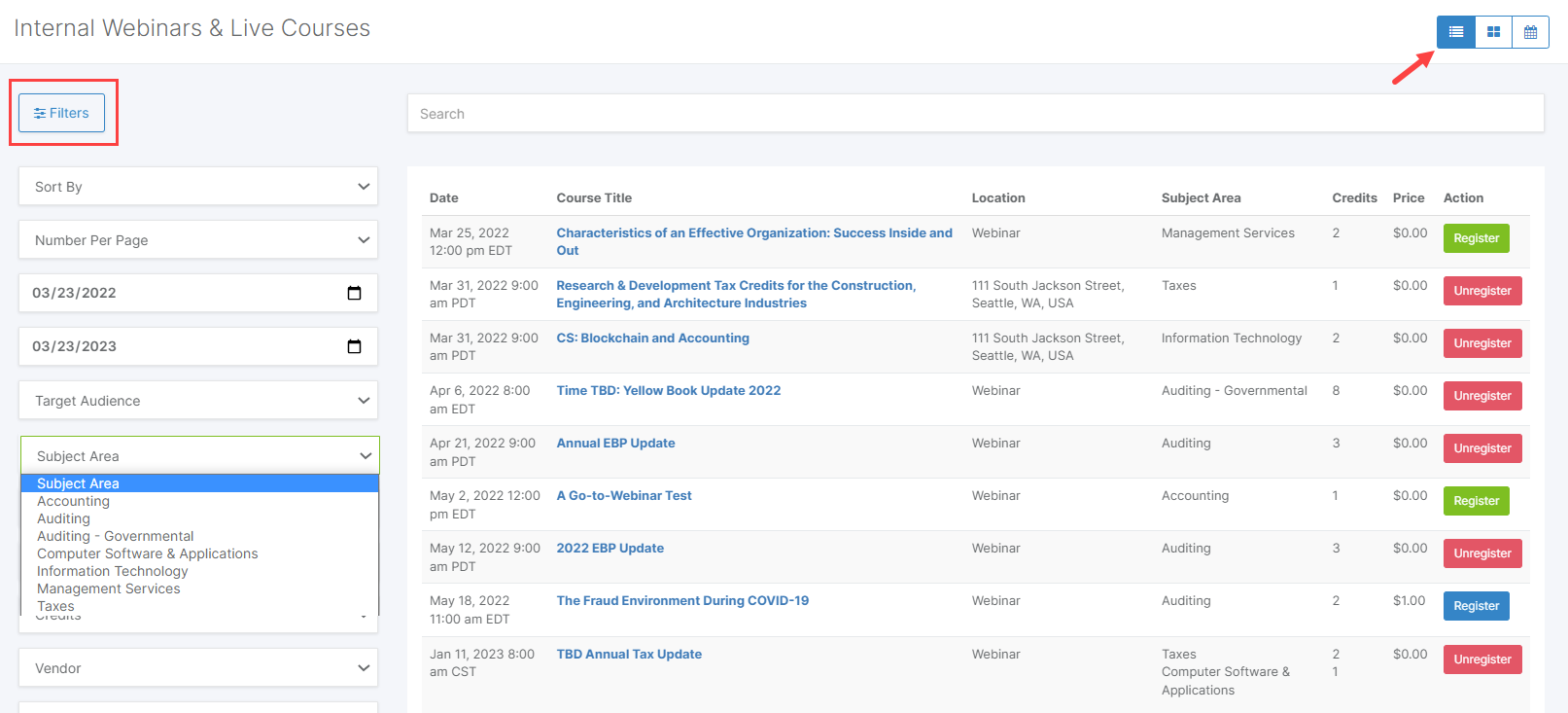 Use the search bar and filters to sort and find your perfect course. The filters you can use include subject area, number of credits, instructor, location, vendor, and more. To view more details for a course, click on the title to go to the course profile page.
When you're ready to make a selection, click Register to prepopulate the required information. If there is a registration fee, be sure to follow your internal processes to complete registration.
You can begin the course at this time or return later from your Dashboard.