Prolaera's self-study library includes a simple online classroom. These courses are broken into smaller modules which allow you to focus on bite-sized segments, and we'll hold your place if you need to come back later.
If course materials are available, they can be found in Handouts at the top of the left navigation menu. You may view, download, or print the materials that go with the course.
Between each module will be a brief quiz summarizing what has been covered so far. Once you've completed all of the modules, all that's left is to complete the final quiz with a score of 70% or higher.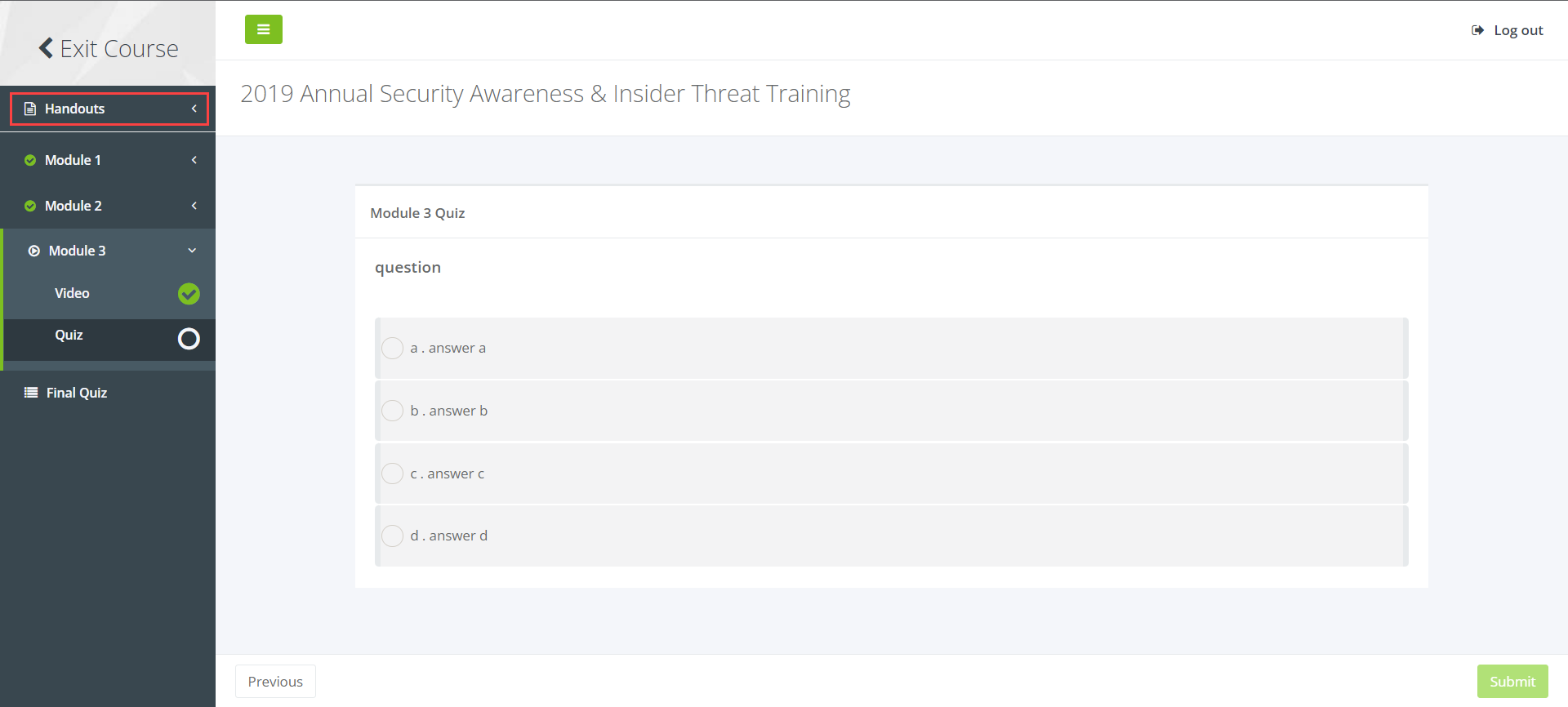 Once you have passed the final quiz, your certificate will be automatically issued in your account and all of your compliance tracking information will be updated.