Note: This action is only available to Admin Users.
When managing a team, there will be occasions when you will want other users to perform certain tasks that are only available to Admins. To allow you to categorize your users and dictate what actions they will be allowed access to, Prolaera offers different sets of permissions.
You may change these permissions for any user by navigating to the User Manager under the Admin tab:
Find the employee in the list of users.
Click the drop down menu under the permission column, select the permission level desired then click Save.

Permission Levels:
Admin Permission will allow the user full access to your firm's account and settings.

Author Permission allows any regular user to access all features under the "Author" tab from creating a course and an activity to modifying an evaluation template.

Team Manager Permission allows the user to view their team members' profiles (Including compliance and certificates), assign courses, register them for events and pull their compliance reports. For more details on this tool, visit Team Leader Capabilities.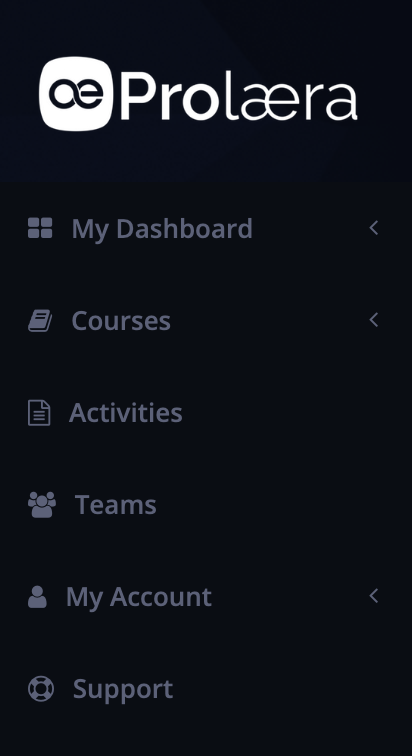 Event Coordinator Permission will allow end users access to the "Event Manager" feature where they will be able to view all events and download/ upload sign-in sheets.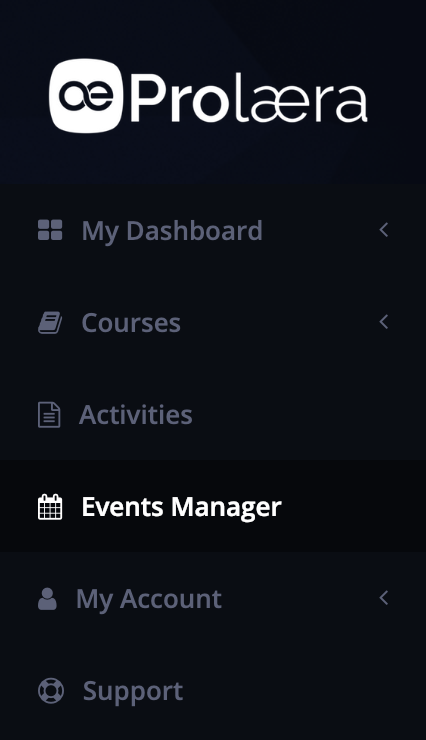 However, the following actions are restricted for this role:
Create, edit and archive an event
Send or Re-send invitations
Modify attendees registrations
Adjust or issue attendees' and instructors credits
Send evaluations
Modify or save email templates