Prolaera does its best work when it is used to help organize firms into productive teams.
On top of that, Prolaera works to help leaders keep their team pointed towards their ultimate goal and directed towards the success of the company.

Prolaera's Teams feature allows for leaders to keep an eye on their members' progress, allowing that leader to observe their team's progress without having to interrupt them for updates and mentor them effectively.
1. Team Leader Permission
First, let's give your team leaders permission to access their team once it's created:
Navigate to the User Manager page

Search and select the user you'd like to promote

Click the drop-down arrow under the Permission column
Check the box next to Team Manager
Click Save

2. Create a Team
Go to Settings > Teams
Give your team a name
Click the "+ New Team" button to publish your team and add users.

In the next window, enter a description of your group. Toggle the email notification button on if you'd like to notify your team leader then press the Publish button to activate the team in Prolaera. Click the Save button to confirm changes to the title or the description.
To add your team members, click + Users, choose your members, and designate a team leader by toggling between Member and Leader next to the user's name.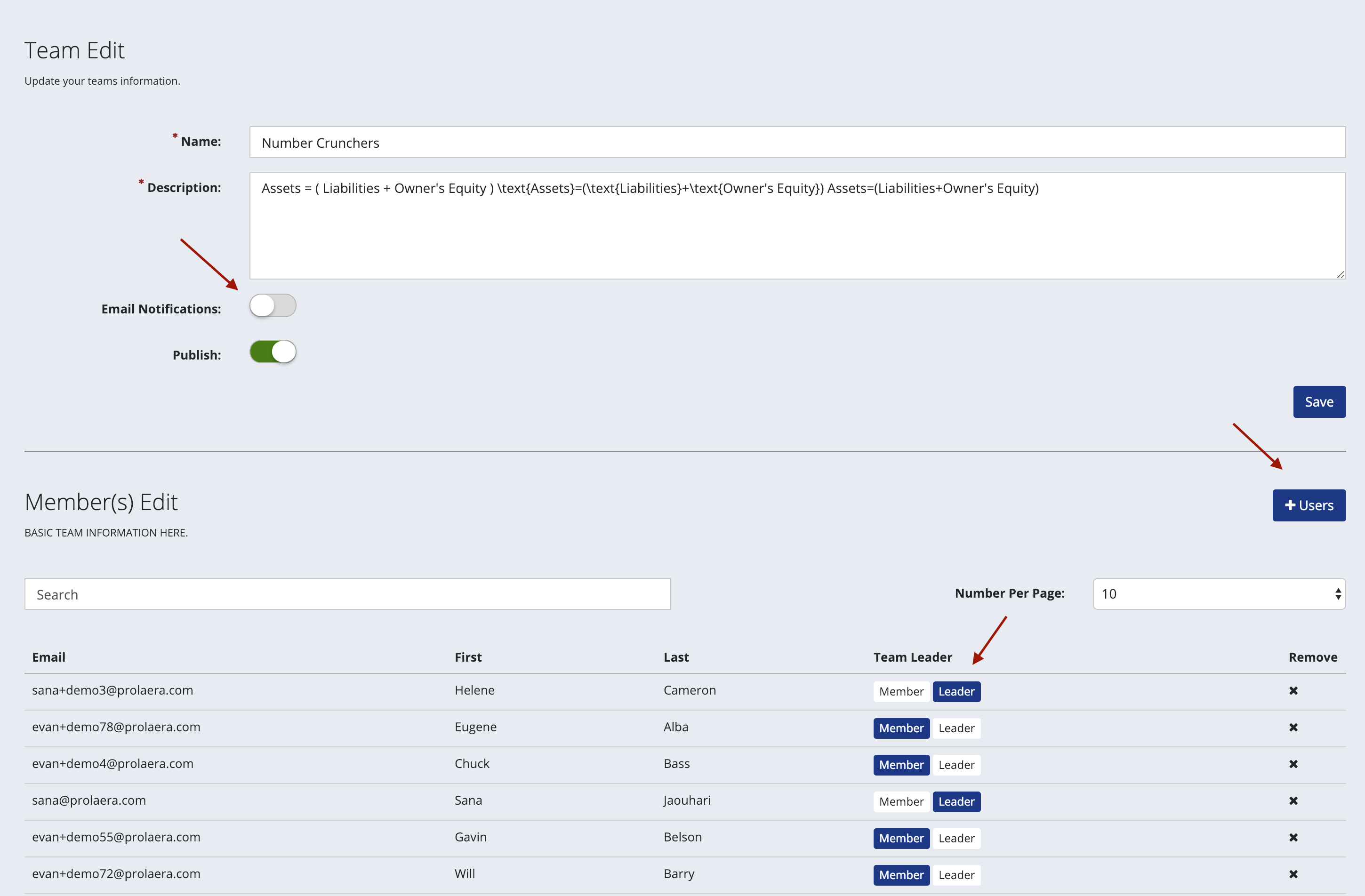 Team leaders can now access:
A detailed overview of their team members' profiles

Assign learning tracks and courses

Access their team members' compliance reports
Watch this quick tutorial to create your team: