Registering for the Webcast
In Prolaera, you can register and access the Becker Webcasts one of two ways:
1. If you've been registered for a webcast by your Admin, you can find it by navigating to My Dashboard and click on My Courses > Events then Upcoming Events. You will also receive a confirmation email with webinar details.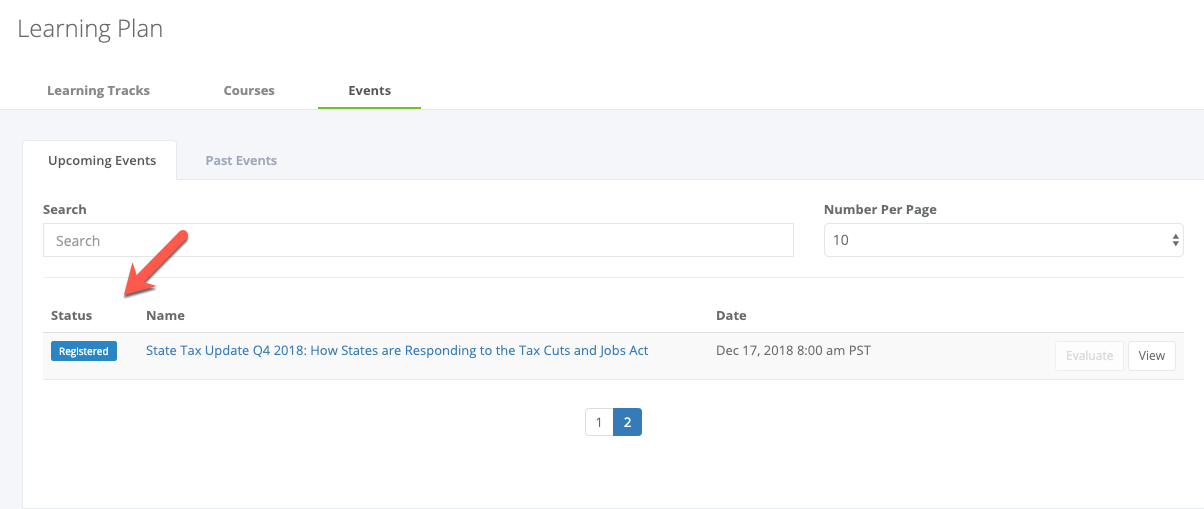 2. You may also search the library and sign yourself up for Becker webinars made public by your company.
From the left navigation bar click Courses > Webinars & Live Events. Search the library using the calendar or filters, and select the course you'd like to register for.
Click Go to Event to be taken to the course profile
Here you will see all event details and may click Register to sign up for your course. You'll then receive a confirmation email with the course details including a calendar invite as shown below: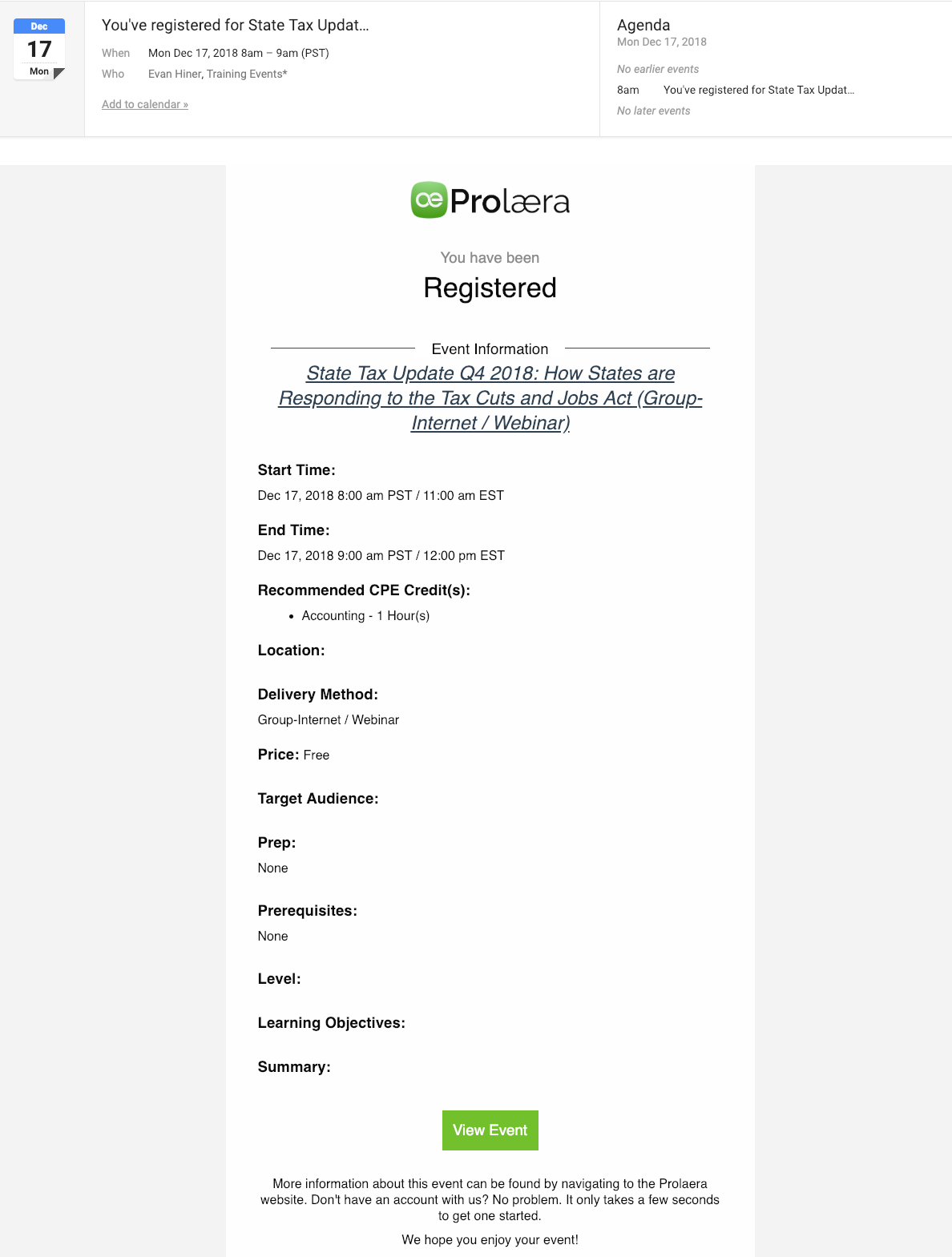 Launching the Webcast
When it's time to join the webinar, please note that your course will open in a new window. If you do not see it, a popup blocker may be preventing it from opening. Refer to this article for tips on enabling pop-ups: How to Disable Pop-Up Blockers

Please note: You won't be able to launch the Webcast event before the instructor has started the event but your status will be shown as "Enrolled".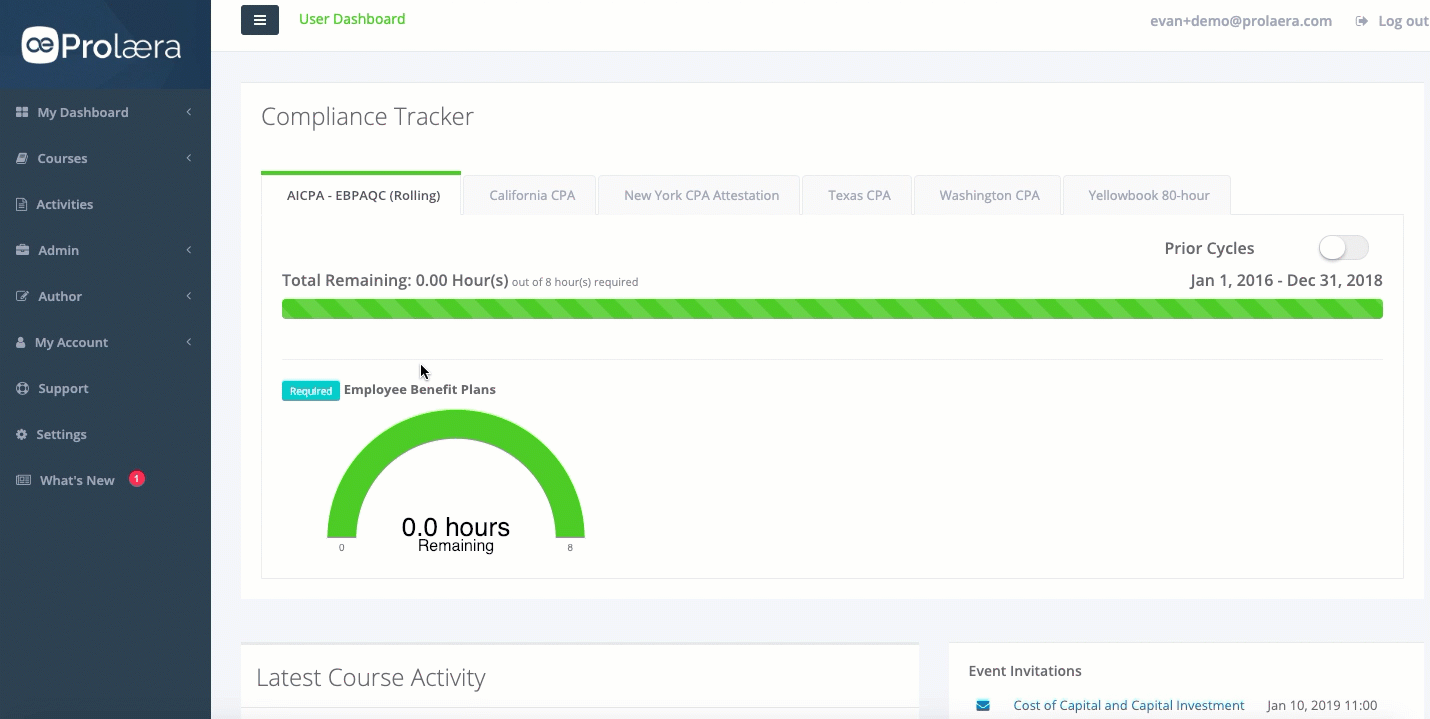 Once you've finished your course, close the course window to save and send the completion status. Your course certificate will be automatically issued in your Prolaera account within 1 to 3 days. To access your certificates, navigate to My Dashboard > CPE Certificates and search by course title.
If you haven't received your certificate after the indicated time frame, please follow these quick steps to refresh your status and recover your certificate.