In some cases, users can have an existing Prolaera account prior to joining your firm. If you attempt to create a new user and see the following error message, simply click Invite to notify the user to join your firm.
Error

- The user(s) listed above already have an email address matching another Prolaera account. Please click the "Invite" button above to send them an invitation to confirm migrating their profile to your Prolaera account.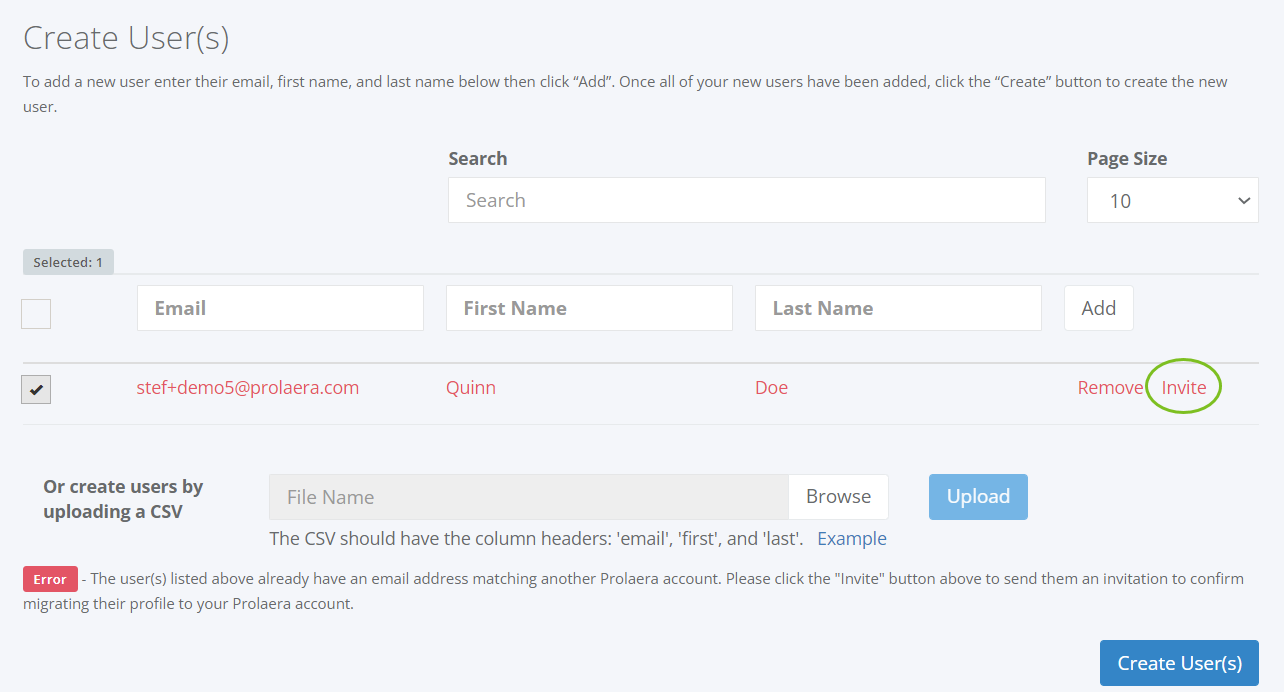 You will then receive confirmation of the invite in the upper right corner of the screen:

The user (s) will be notified two ways:
a. They will receive an email invitation from your firm to join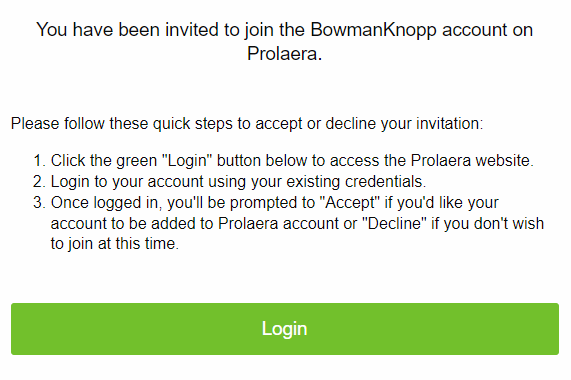 b. The users will also see an invitation banner every time they login to their account. They can either 'Accept' or 'Reject'. In any case, the admin will be notified by email.