If your employee has left the company or has been archived by accident, you can always recover their account and reactivate or migrate it from your own settings.
To reactivate an account that has been archived:
On your left navigation bar click Settings > Users
Scroll all the way down to the Users section and toggle on Show Inactive. Search by name or email in the search bar and click Manage to reactivate or migrate their account.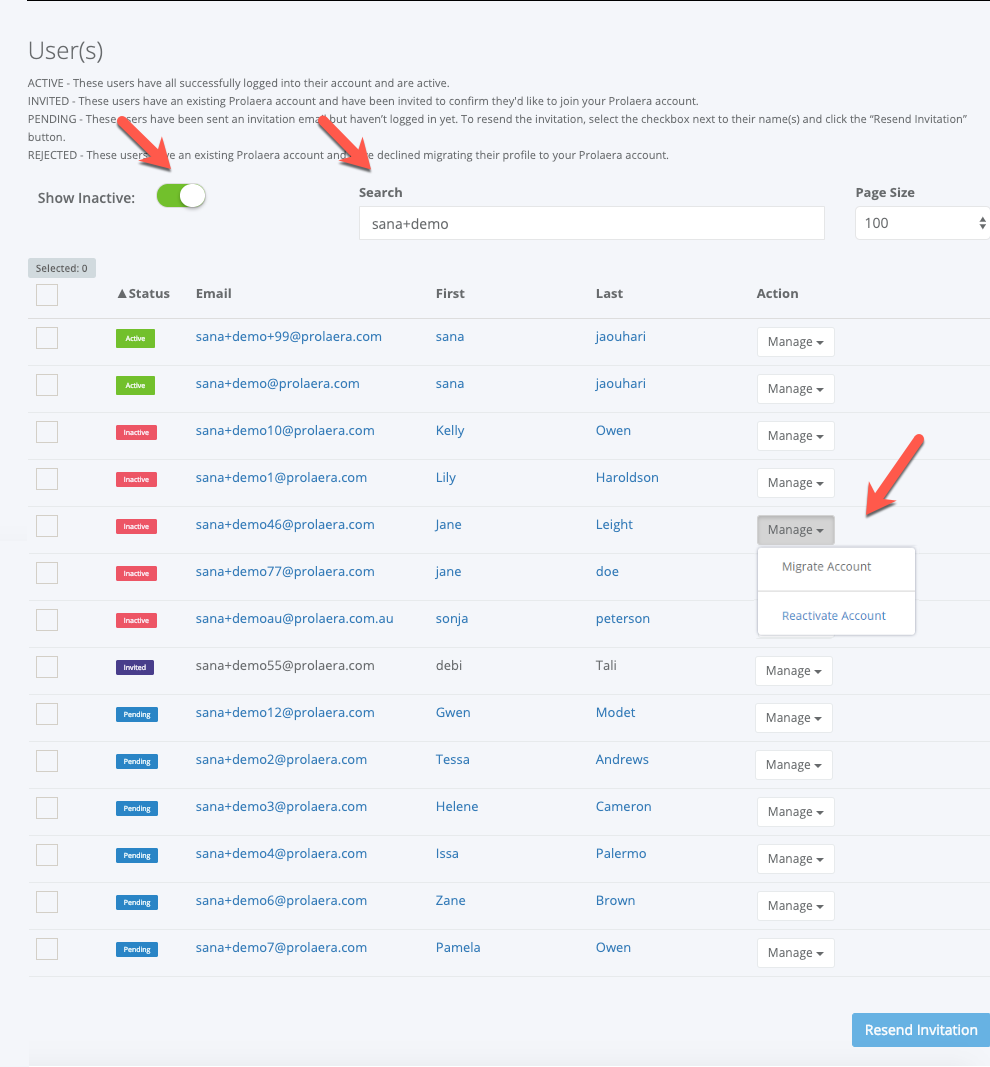 A dialog box will confirm the account reactivation with the following message: Reactivate user account? This will unlock the user's profile and allow them to login normally and access your Prolaera account.
Please note: The Resend Invitation button below is exclusively for resending invitations to users who don't have an account in Prolaera and who's status indicates Pending.