To change a user's email or password navigate to your Settings page and click Users.
Scroll down to the Users section and search for the user by email or name
Click Manage > Change Email or Change Password
The user will then be notified by email of the changes that occurred in their account.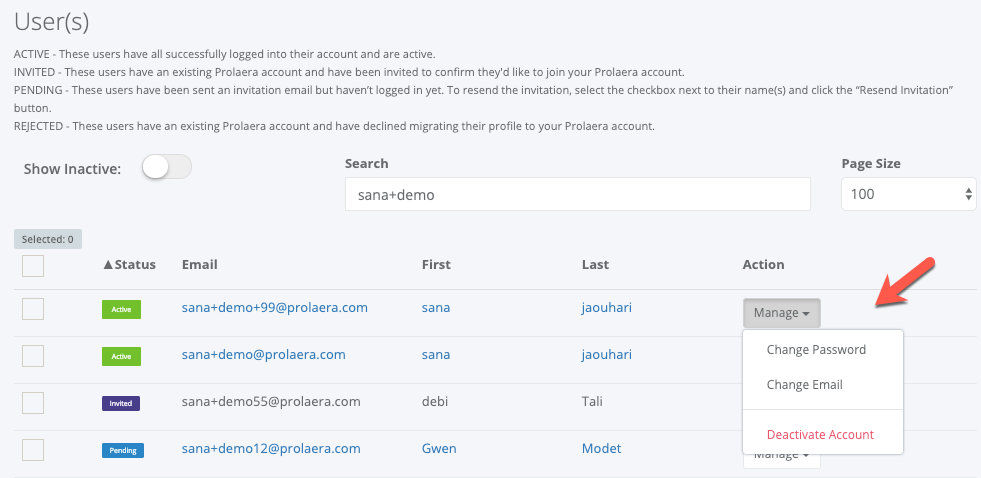 Please note: For companies with single sign-on configured, the change password tool is not enabled since account access is managed at the company level. Refer to this article for guidance provided to end-users: Login with Single Sign-On.