If an employee has left your company or simply no longer requires access, they can be deactivated right from your Prolaera settings page. When a user is deactivated, all of their data remains stored in the database within your company's Prolaera portal.
Prior to deactivating a user in your Prolaera account, we suggest first requesting the user's personal email address to migrate their data to a new account independent from your firm.
Please note: If you have deactivated a user that may still want access to their account but have not migrated their data yet, you can follow these quick steps to migrate their data to a personal account.
Deactivating a user from Prolaera

Go to Settings > Users.
Click the Manage dropdown menu then the Deactivate button to remove that user's access to the account.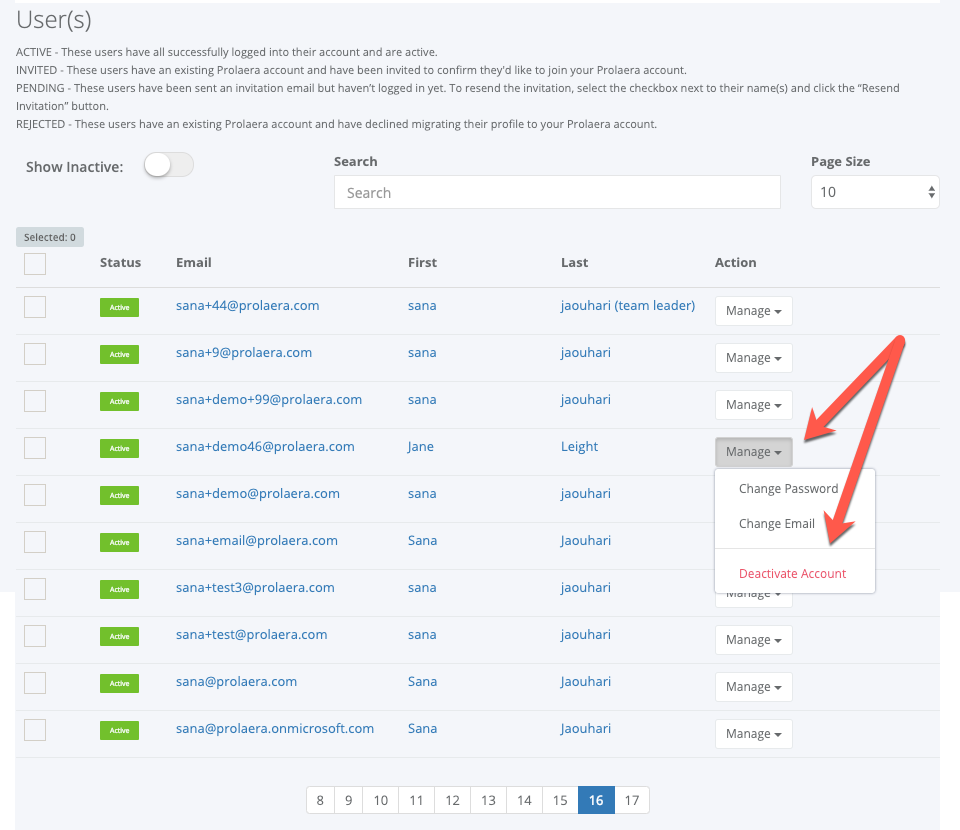 Migrating a User's Data
Upon deactivating a user, you will be asked if you would also like to migrate their account. Click on the check box and then "Submit".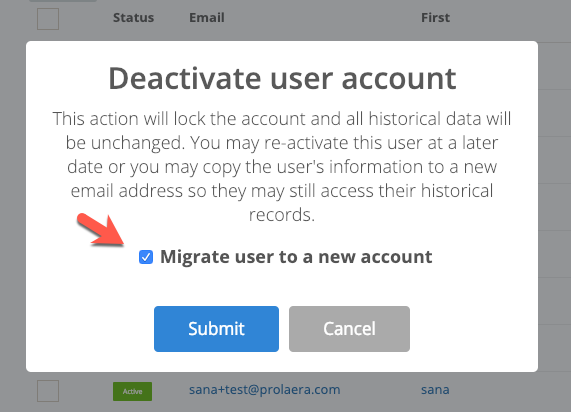 Another pop-up window will open and prompt you to input their new email address. Enter their new email address, click 'Ok' and you're all set! The user will then receive an email invitation from Prolaera to register and access their personal account.