If you're not seeing your uploaded credit hours applying in your current reporting period, please head over to your Compliance Report page for more details on how each course you've taken is applying to each requirement. Navigate to your My Dashboard menu to choose Compliance Reports and select the license tab to view the reporting cycle details.

Because CPE can be nuanced and complicated at times, there are a few reasons your credits may not be applying as intended and there are a few common steps you can take to make corrections:
1. The certificate you've uploaded could be missing critical information. Some regulating bodies require that the course sponsors be pre-approved and, if no sponsor information is entered, your course may not automatically apply toward your compliance requirements. We recommend including any applicable sponsor IDs listed on your Certificate of Completion. If they aren't provided, it would be a good idea to verify with the applicable Board or credentialing body to make sure the credit will be accepted.

2. Your course qualifies for a Special Topic that hasn't been applied. The Special Topics field is designed to help apply credits to specific license requirements that don't map to one of the NASBA-defined subjects that are hardcoded in the compliance engine to apply to the license.
For example, one of my tracked licenses is the CFE- Certified Fraud Examiner. I've uploaded my course "Fraud in the Digital Age" including all the required fields, however since this will not automatically apply to the Fraud requirement of my CFE license, one more step is needed.
For courses that focus on a specific topic area, such as "Fraud" or "Financial Forensics", I should be sure to select any applicable "Special Topics" that the course focused on. To make this update and ensure the course is applying everywhere it can, you can choose the corresponding Special Topic and click "Submit" to save these changes. If you're not able to discern which special topic applies to your certificate, please contact the course provider for more information.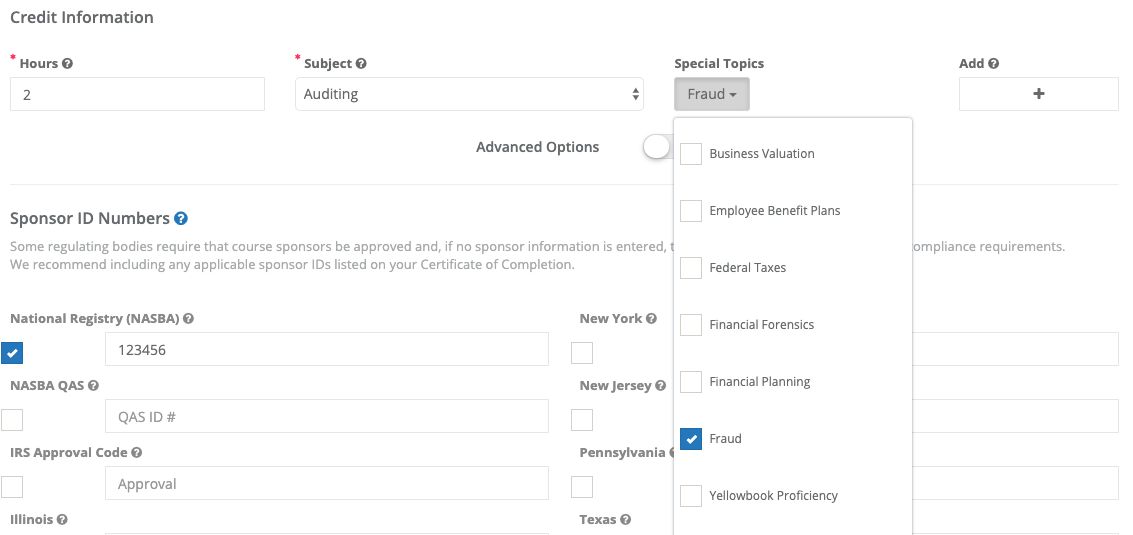 3. Your uploaded certificate has not been approved yet. Some organizations will require that any uploaded credits first be approved by a Quality Control administrator before they're allowed to be counted towards your total requirement. If this is the case, you can check to see which courses have been approved by navigating to the "All Certificates" report tab and looking for a blue checkmark. If the blue checkmark is missing, that means it hasn't yet been reviewed and approved and it won't be included in your compliance totals yet.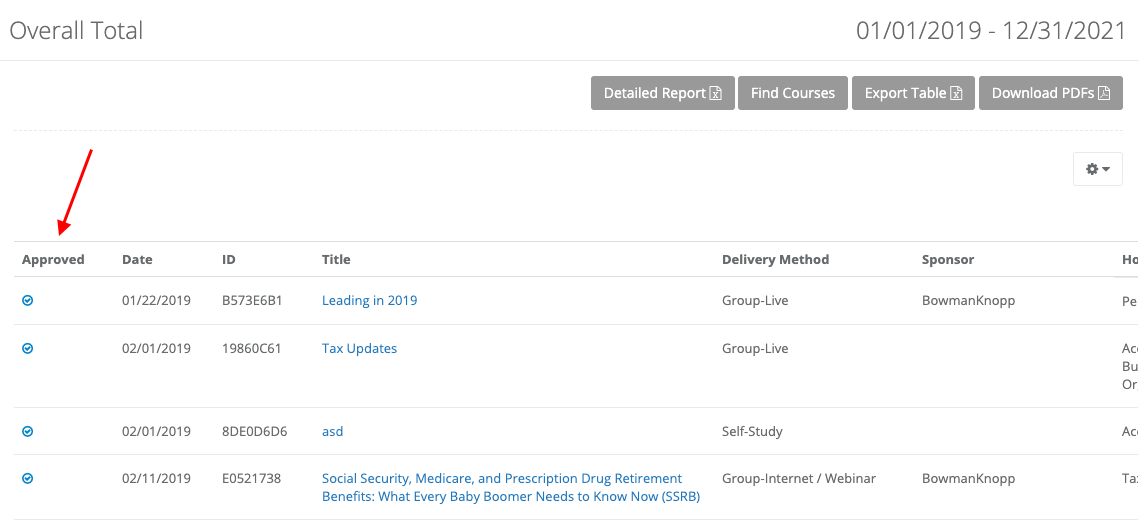 For any other questions regarding your credits please contact your administrator or create a ticket in our Prolaera support system, we'll be happy to help!