In Prolaera, the Certificate Manager feature allows you to view all certificates of completion that have been uploaded into the system directly by the user or by an admin on behalf of the user. Under this section, you'll notice two tabs: Approval and Report. We'll provide more details below:
Approval
The Approval table will list all the external certificates entered in the system. As an admin, you can click edit to modify the certificate's information, delete to permanently remove the entry, or Approve to allow the credit to count towards the user's total credits earned for the reporting period.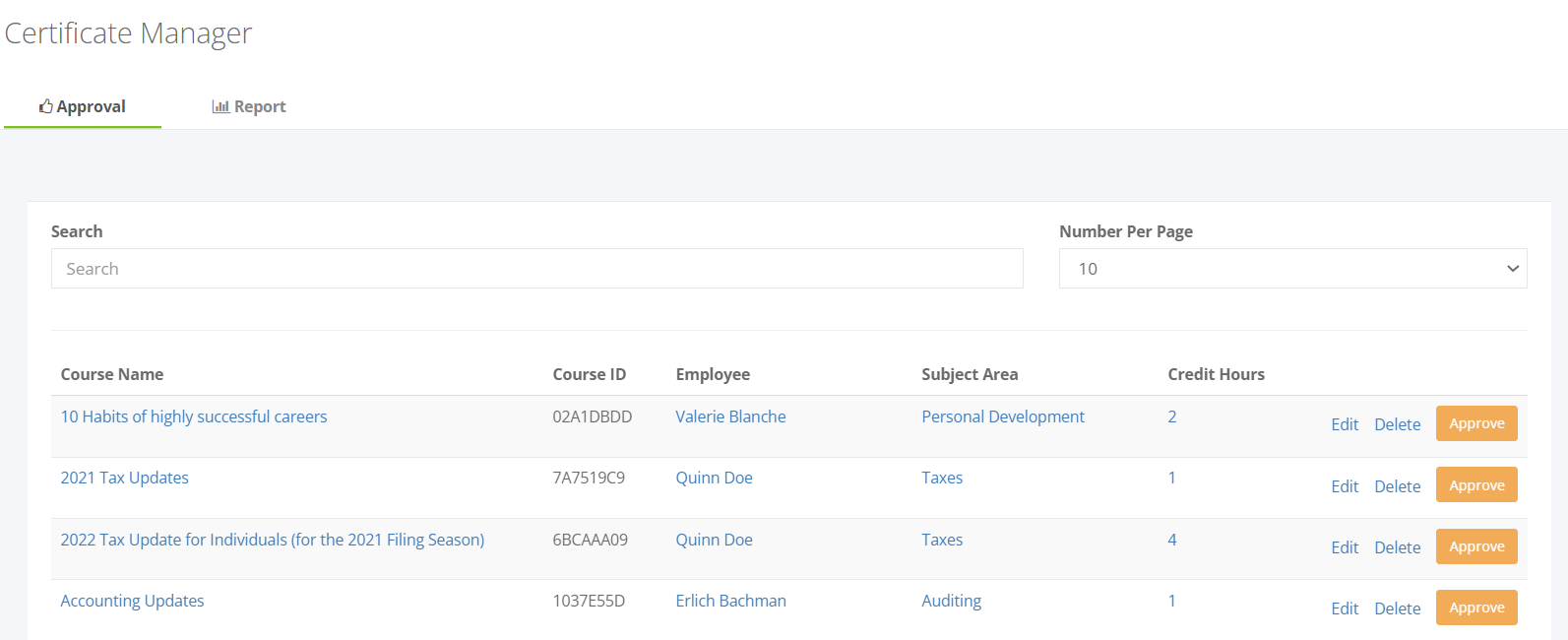 Report
The report table will load all the certificates entered in your account, whether it's been uploaded by the users themselves, admins on behalf of the users, or automatically issued through one of your internal courses.
To narrow your search down:
1. Enter a limited date range if you're looking to get insights on how many CPE credits have been uploaded throughout a year or a particular compliance period.

2. Search by course title in a specific date range or in general to see who in your firm has earned credit for that particular course.

3. Filter by first, last name, or any of the profile attributes associated with your users such as Department, level, location, etc.
Once you've made your selection click Generate Report to view detailed information of your search results. You can also download a grouped certificates pdf file by clicking on Download PDFs.
The report will include the following columns:
Users' profile information: First, last name, and email
Course information: Title, date of completion, credit categories, and total credits earned.
Date range information: if selected, you'll see a start and end date on your report.