Participants who do not have a seat in your firm may not have a personal account in Prolaera. To invite or register these participants, we've added a CSV importer tool to the registration page so you can easily upload a list of all your clients.
Upload your CSV list:
1. Under Admin, click on the Event Manager tab and find the session you'd like your clients to attend
2. Click Manage to access the registration page

3. Click Invitations if you wish to send them an invite link to the join event, or registrations if you'd like to send them a calendar registration to guarantee their seat.
4. Both pages are equipped with the same CSV importer tool. Click Browse to locate your CSV list on your computer then Upload to enter all registrants.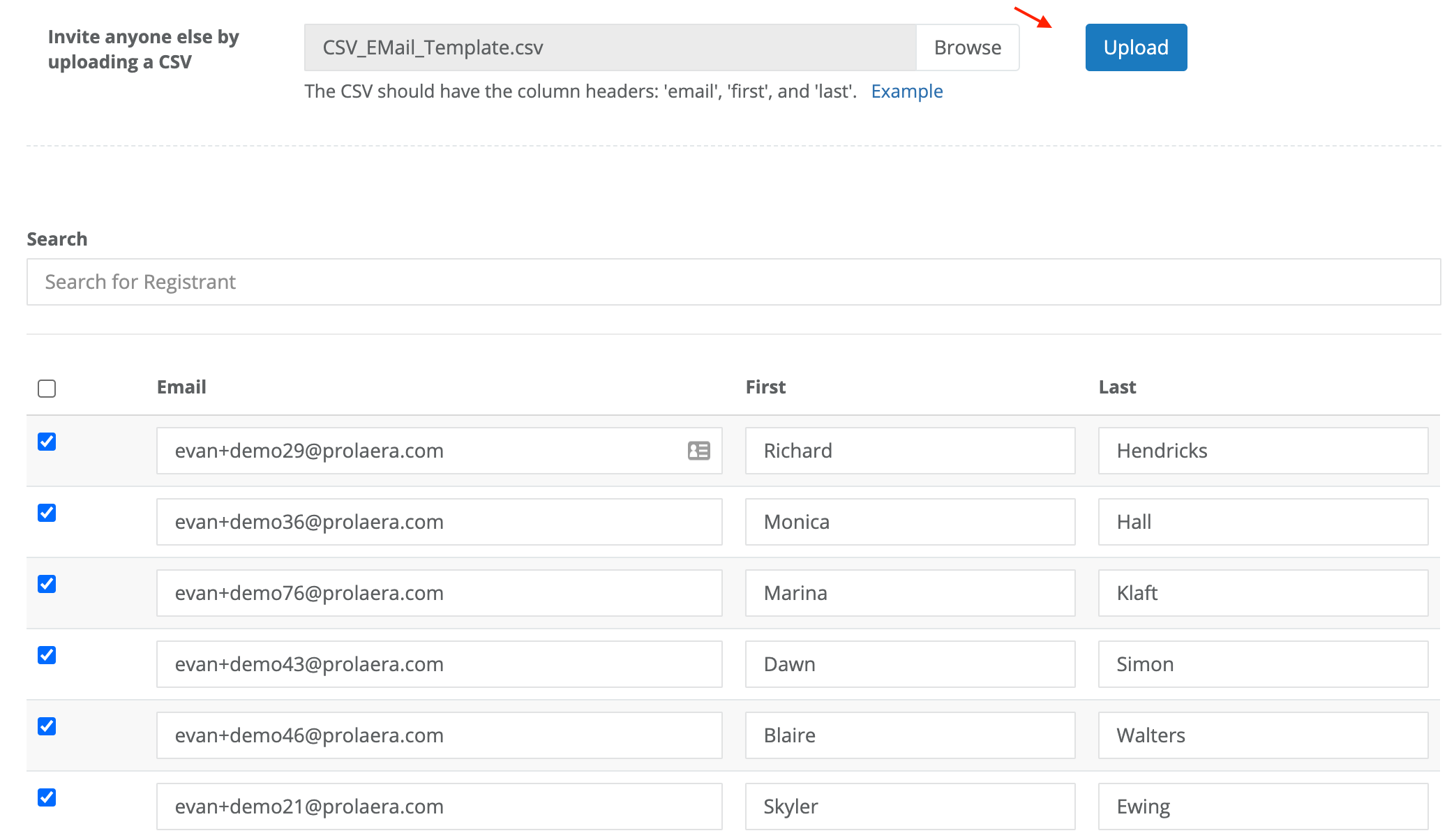 5. Once uploaded, the participants will be listed with a checkmark next to each row. Select all at the top and click the Send invitations button or Send registrations button that will appear at the bottom of the page to send a notification to your client.
If for any reason you do not wish to send email notifications to your registrants, please check the Suppress Emails located below your registrant list: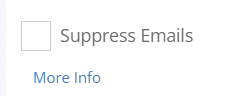 Please note: You may come across a pop-up error message if the uploaded names and emails have already been registered to the event at any of the event's locations. Click the Ok button, and the system will then automatically prevent a duplicated email invitation, registration, or any email notification to the participant.