Your Conferences i/o web-app can also be manually integrated with a custom app. This section of the Support Portal includes detailed information for both that might be useful. If you have any questions or if you'd like to talk with someone about integrating a custom app via the API please email Conferences.io at support@conferences.io to get started.
1. Once you've created your conferences.io App, login to your account and click Admin

2. In the Advanced Tools Panel, click on the API Keys and settings tab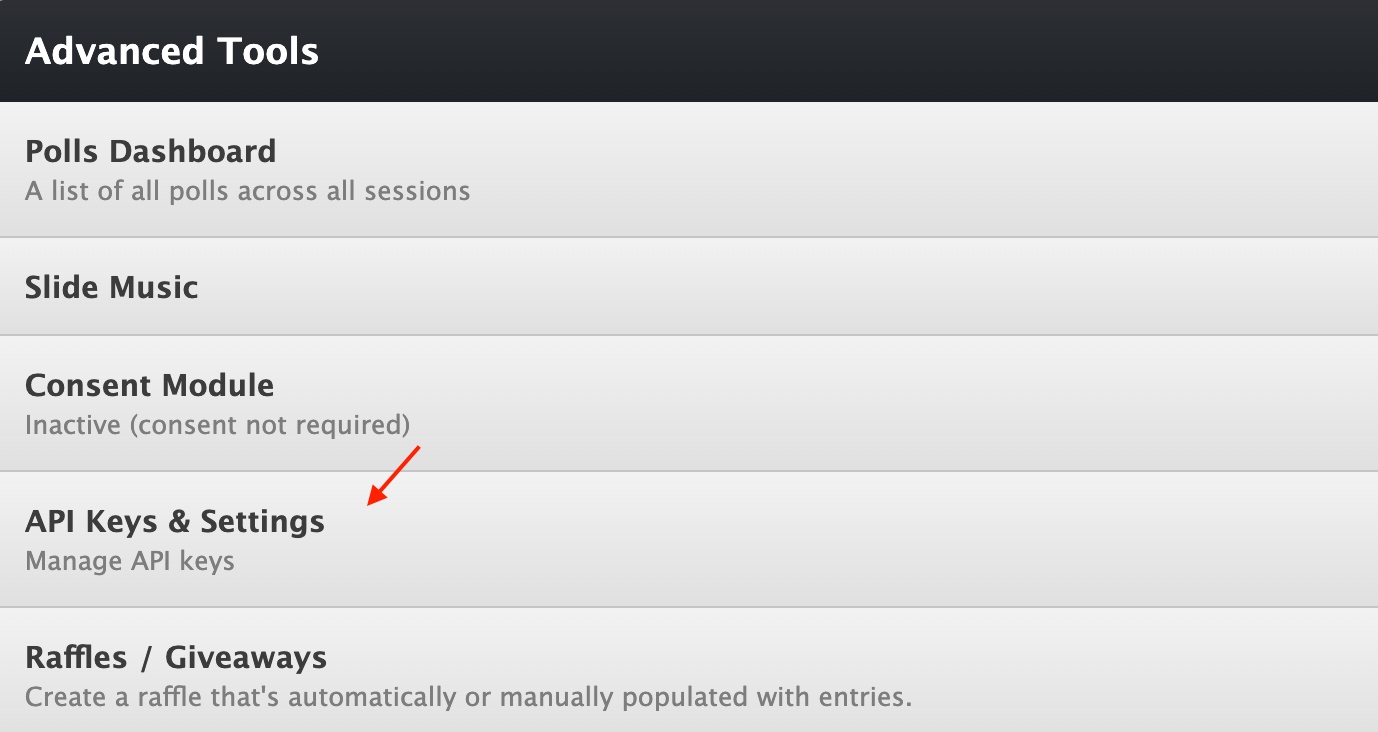 3. Click the green Add API Key button and add a description, then click Create Now.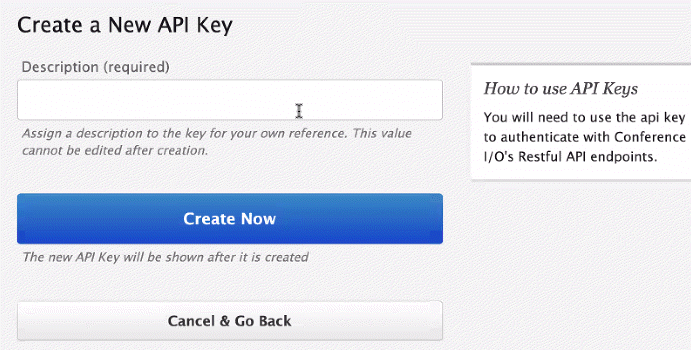 4. Copy your API digits and head over to your Account in Prolaera.

5. From your left navigation panel, click Settings > Integrations > Edit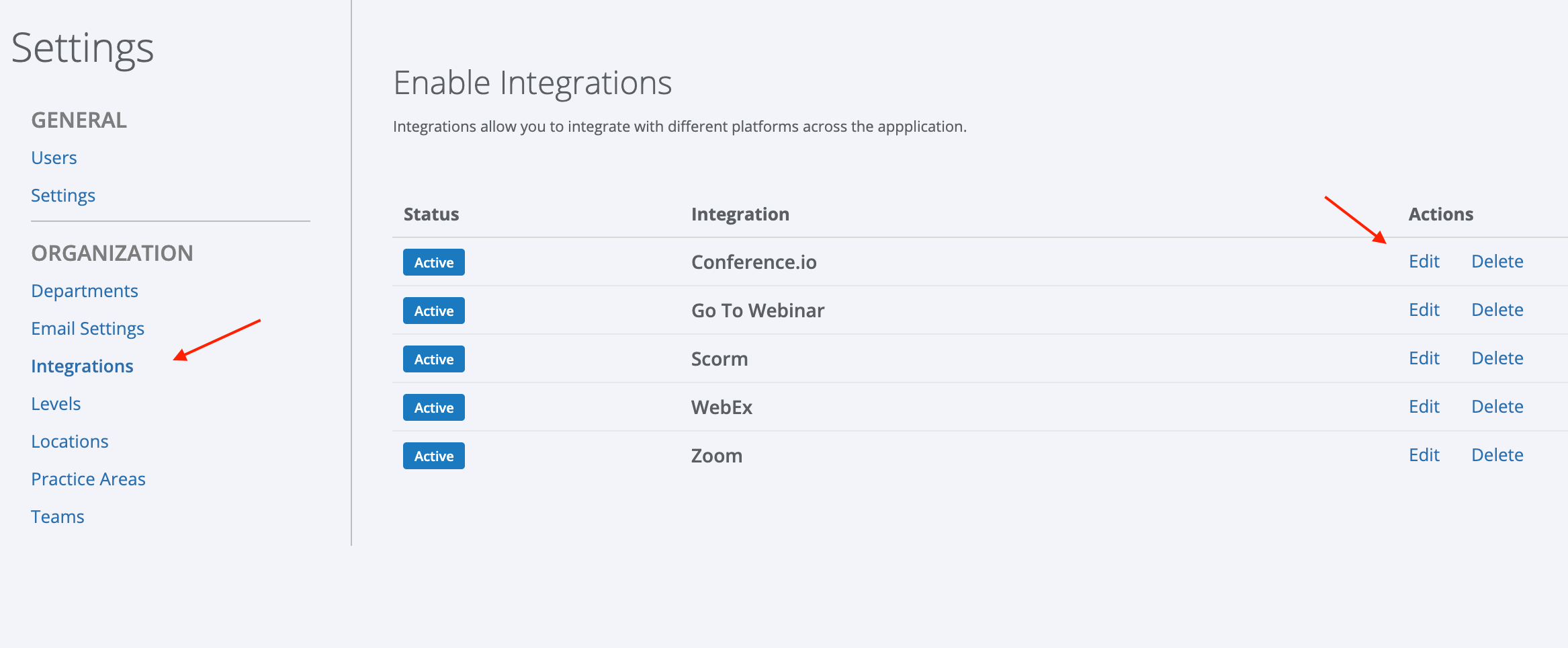 6. The Site name is the subdomain of the URL you use to access Conferences.io (for example, "prolaeracpa" for site name https://prolaeracpa.cnf.io/).
Paste the API key, toggle on the Active button, and hit Save.

You're all set and ready to integrate conferences.io with your events!