In Prolaera, you can create various customized attributes to help organize and manage your learning content and users. The setup for these Custom Fields can easily be done in your company Settings page following the steps outlined in this article: Create and Manage Custom Fields
Once you've created new custom fields, here's how to add them to your content:
Add Custom Fields to Courses
This may include group-live, group-internet based, self-study.
1. Go to the Author tab and click Course editor
2. Select your course and click the Manage dropdown menu then Edit

3. The Custom Field section is now added under your course summary so you can select the appropriate options

5. Select as many custom fields and options to add as needed then click +New Field. Your course can now be easily found in the course library when users search by these attributes.

Add Custom Fields to an Activity
1. Go to Author, then Activities Editor
2. Click the manage button then edit or Create a new activity (Learn how to create a new activity here)
3. Add your custom fields by choosing from the options available

4. You may also add the Highlight Image to view in the activity library.
5. Click the Publish button to save your edits
Add Custom Fields to a Learning Track
1. Under Admin, click the learning tracks tab
2. Select Edit from the Manage dropdown menu
3. Add your Custom Fields and options below the learning track's description box, then Save your updates.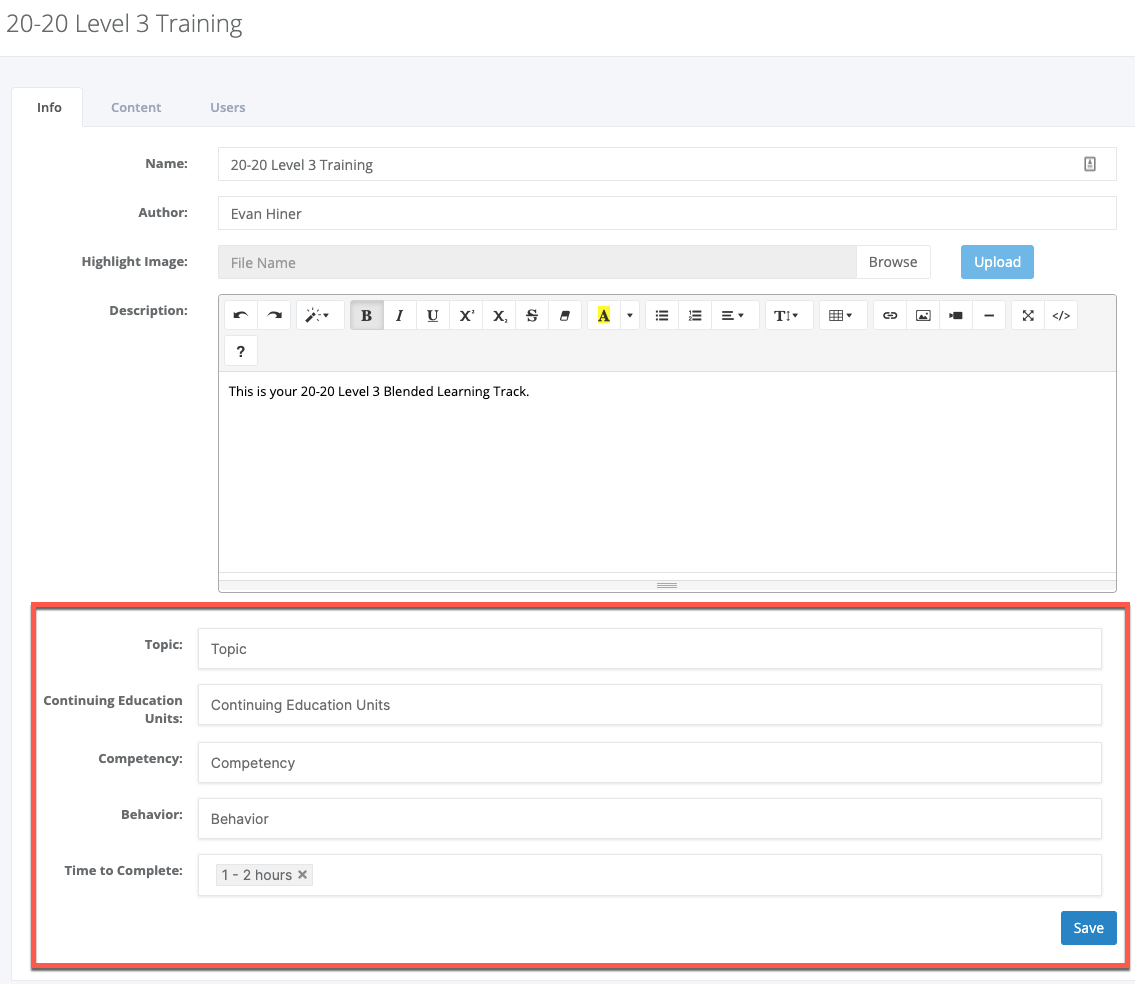 Add Custom Fields to your Users
1. Navigate to your user list either via Admin > User Manager, or head to Settings > Users
2. Select a user's name and open their Profile
3. Add any relevant information in the custom fields below, then press Submit to save changes.