This article outlines the steps to register individual users for On Demand courses within your learning content library.
1. Expand the Courses library and click on the Self-Study tab
2. Open the course you'd like to assign to your users
3. Click on the three dots located near the green register button and click on Register Users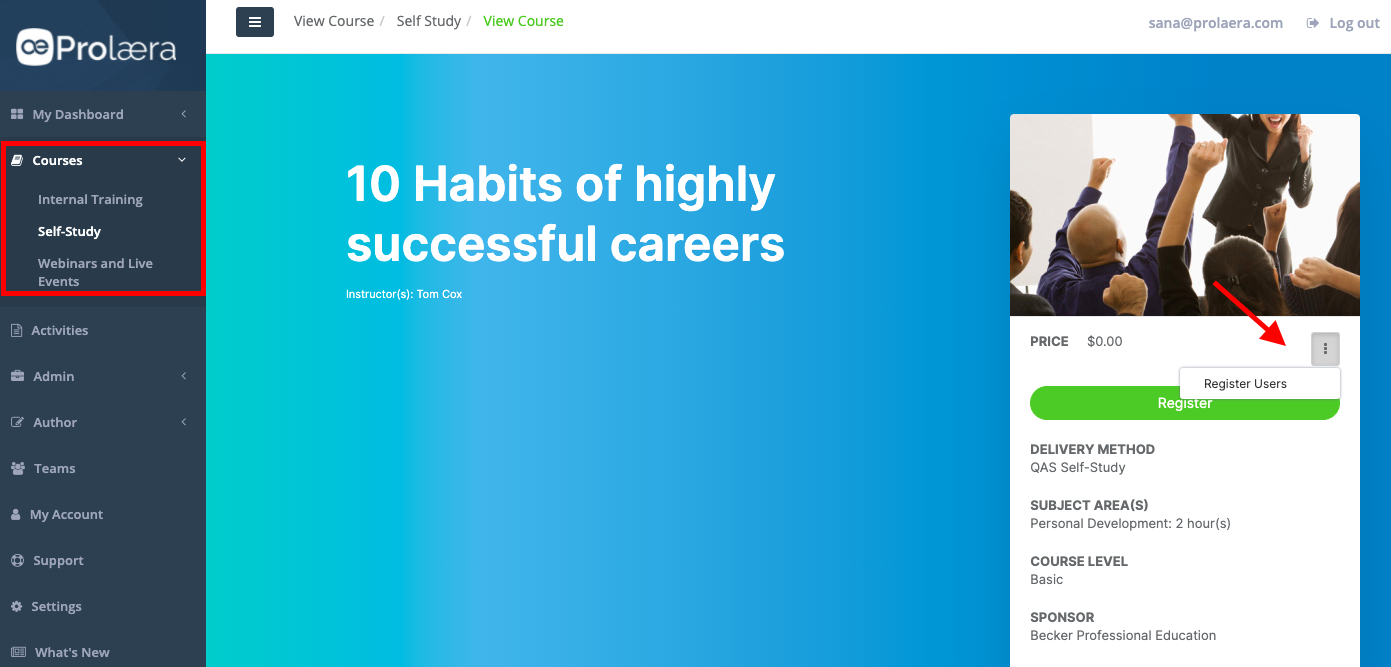 4. In the registration pop-up window, filter as needed and select an employee, then click Add Selected.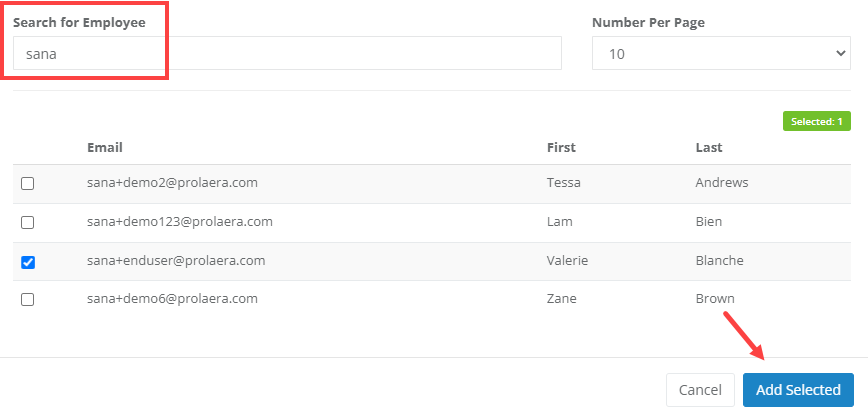 7. Click Register to finalize the registration. The user(s) will receive an email notification to login and take the course.