Multi-day online training sessions require multiple webinars and meeting links, e.g., conferences. In Prolaera, you now have the ability to attach as many webinars and meetings as needed to any group-internet event.
For detailed instructions on creating an event of any type, please click here. Below are a few steps on how to add multiple webinars to an event:
1. Create your group-internet event, set up your dates and times

2. Scroll down to the bottom of the page and click the Submit button to add your sessions
3. On the next page, select your integrated webinar platform i.e zoom meetings or zoom webinars
4. Set your time zone and the maximum number of participants allowed to register for this event.
5. Choose between an automatic or manual waitlist or turn it off to allow everyone to directly register.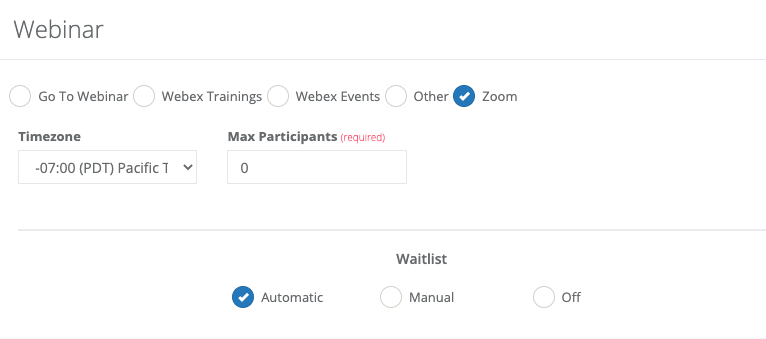 6. Enter the Host Email associated with your sessions
7. Click the Select Meeting to view the scheduled sessions
8. Click the Add button on each session you'd like to include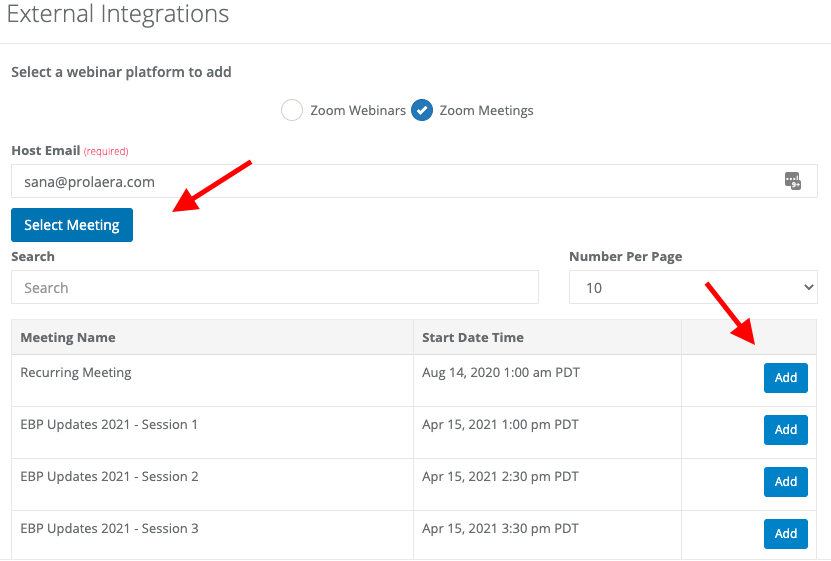 9. Once you've added all of the sessions for this event, the attached webinars will appear at the bottom of the same page, click the Submit button to update the event.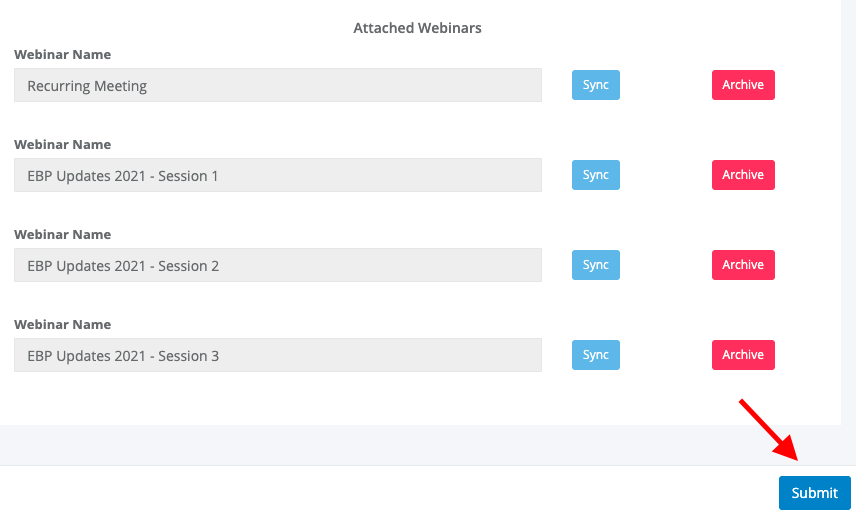 IMPORTANT! 
Please notice the two buttons to the right of your added sessions:

1. Click the Sync button to collect the latest polling data from your webinar.      
  
2. Press the Archive button to remove a webinar session from the event 
if it's no longer available or you just need to replace it. Also note: 
An archived session can always be restored from the same page by clicking 
the Restore button.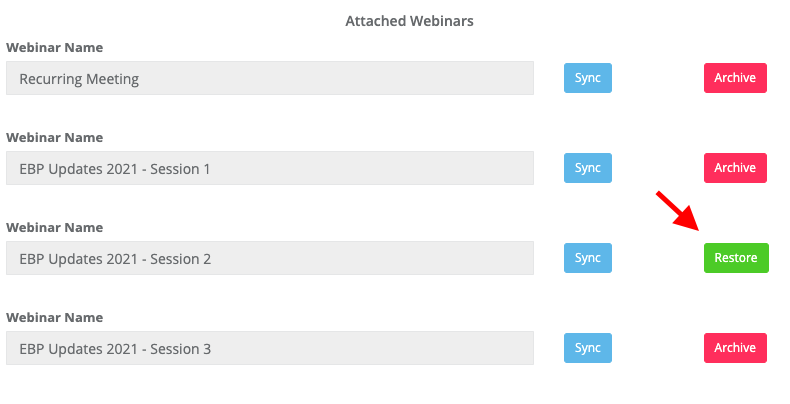 Add New Sessions to an Event Already Created
1. Go to your event page and click on the Integrations tab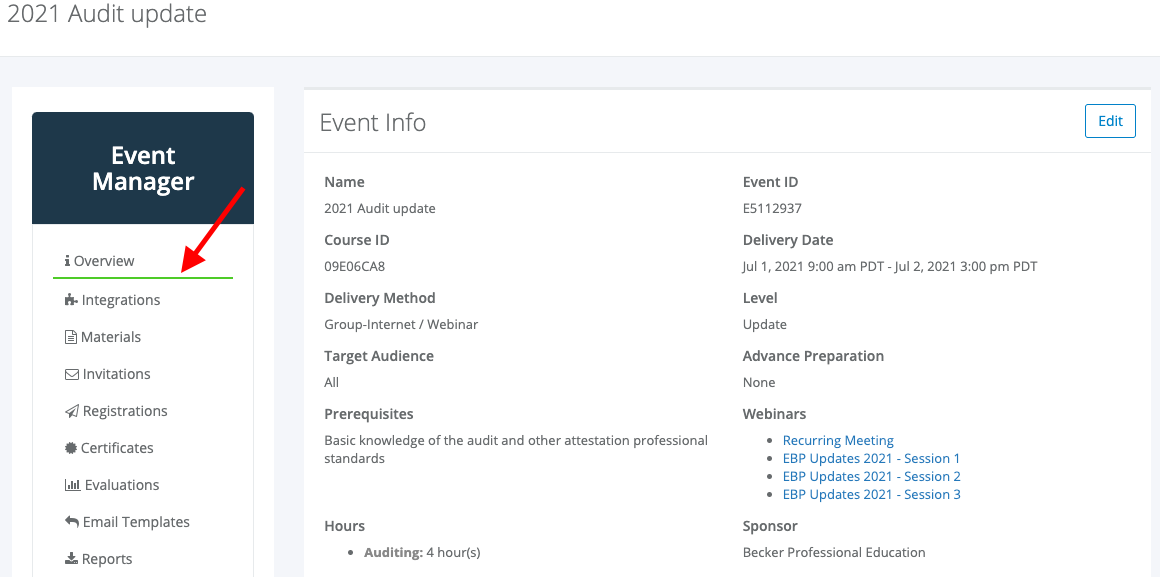 2. Repeat the above steps 6 to 9 to add your sessions and save your updates.
Registrants will receive a calendar appointment containing all webinar session links included in the event.