Hybrid events are programs with two (or more) methods of attendance: in-person and remote participation. This article will walk you through adding a webinar to a Group-Live event in Prolaera. 
Before adding the integration to the event in Prolaera, you will need to set up the session in your chosen webinar platform. Please refer to the articles below for scheduling with supported platforms:
Add the Integration
1. Refer to the articles below for instructions on how to create the various events. Once your Group-Live event has been created in Prolaera, you are ready to integrate the prepared webinar.
2. Locate your event in Admin > Event Manager and click Manage. A key step before adding the webinar integration is to add Webinar as a location to your event. To do this, click Edit and scroll down to the Locations section. Type Webinar in the Address bar, set the timezone and capacity, and click Add. As you can see in the image below, this will be the second location for group-live events scheduled in an office.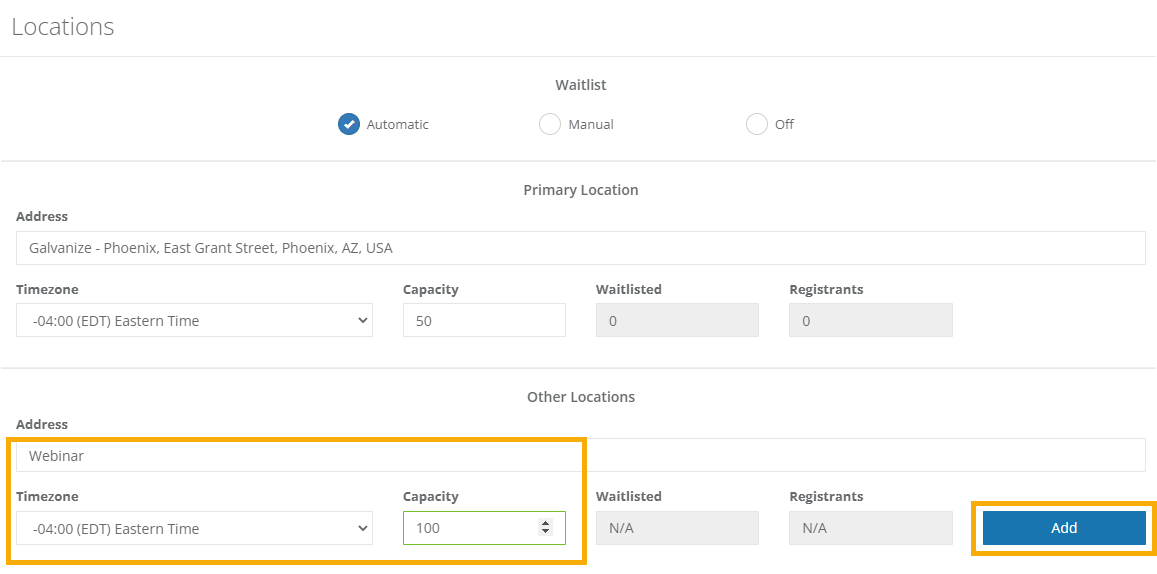 Next, navigate to the Integrations option and click Add Integration. You will then see a dialog box with Other URL and all integrations configured in your company account. Select the option you're using for the hybrid event.
For this example, we are continuing with a Zoom Meeting.

3. Enter the meeting host's email address, click Select Meeting to review available options, then click Add.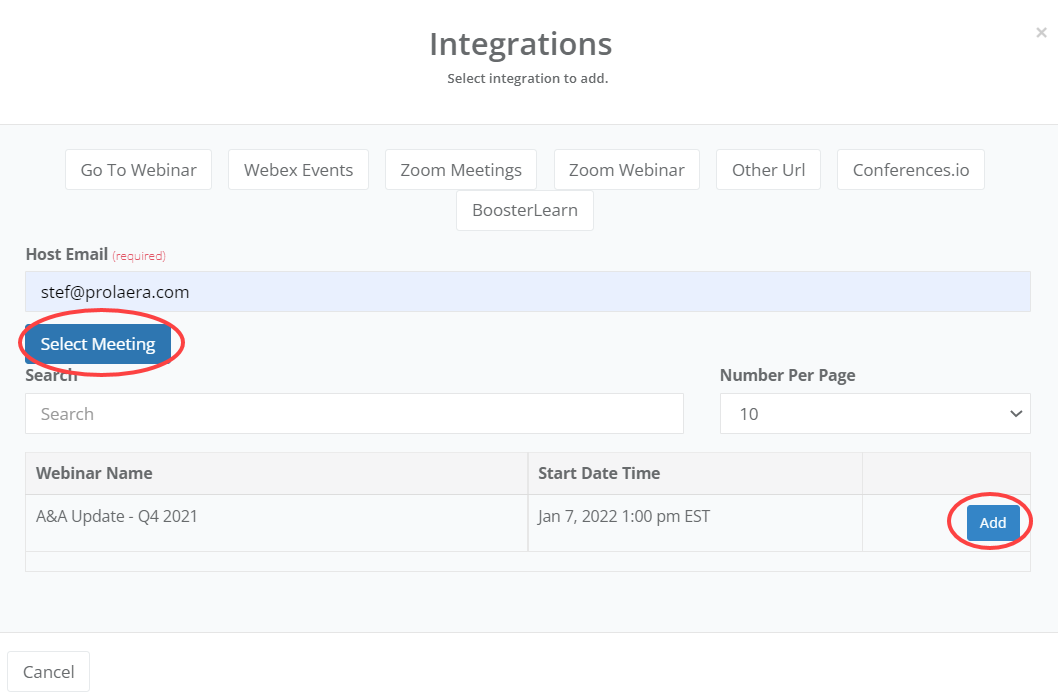 4. When added, the sessions will appear below. The sessions colored green indicate that the duration and attendees' data have been pulled in. If gray, attendees haven't been added to the session yet. 

You may add attendees in advance using either Prolaera or the webinar platform, or have the system pull in attendee data during post-session sync. If you opt to add attendees ahead of time in Prolaera, the post-session sync will reconcile anyone not registered for the event in Prolaera.
Add attendees in Prolaera 
To add attendees to your event within your Prolaera account, you may either send event invitations or directly register your participants. The invitation email will include a link to register for either location, so your attendees can choose whichever they prefer from a single email. Please visit the links below to learn more.
Adjust Credit & Issue Certificates
After your event has ended and the sessions have synced, review and adjust credit as needed before issuing certificates.
1. Navigate to the Certificates section.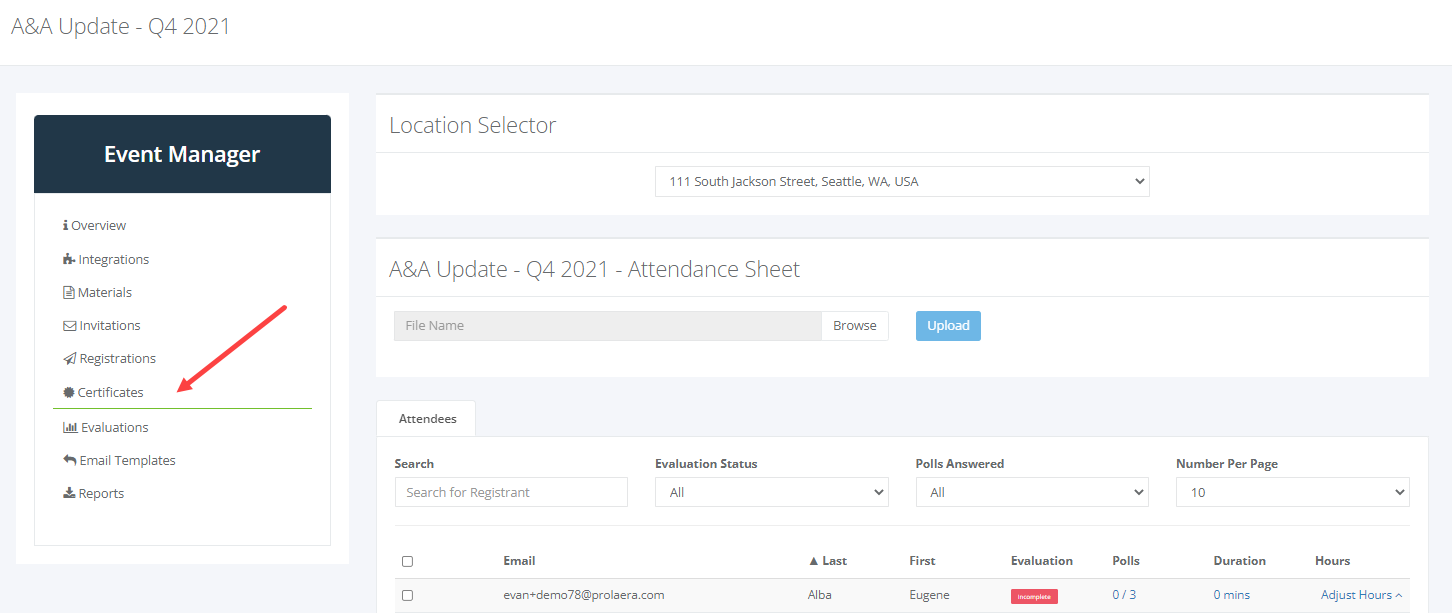 2. Review the Polls and attendance Duration data that Prolaera has pulled in from your webinar platform. Adjust hours individually as needed based on attendee participation data.

3. Once credit has been adjusted, select the attendees and click Submit to issue certificates. 

4. Repeat this process for all locations that had attendees.

Refer to the articles below for additional information on issuing certificates and adjusting credit with integrations: