Activities are flexible types of learning content that extend beyond your typical CPE course. And, importantly, Activities are designed to be extremely simple to create but almost infinitely flexible.
Activities can range from blog post style formats (like this post you're reading) to a quick copy-paste of an insightful article to embedded links from your favorite sources (like Youtube, or in this case, Jotform) — and anywhere in-between.
Jotform is an online form and reporting tool that integrates with Prolaera.
This article will show you how to take a form that has been created and assign it to your users for completion tracking.
Create Activity
Activity Content
1. On the left navigation bar under Author click Activities Editor > Create Activity
2. Fill out the Activity information such as the title and the author of your content. The description text box is equipped with a formatting panel at the top that will allow you to style your content just as you would in a regular email or a blog post.
To keep the same formatting as a web page or another source, you may simply copy the data and paste into either the description box or the body of the activity. If you would like to paste the content without its original formatting, use your keyboard to press Command + Shift + V for Mac or Ctrl + Shift + V for PC.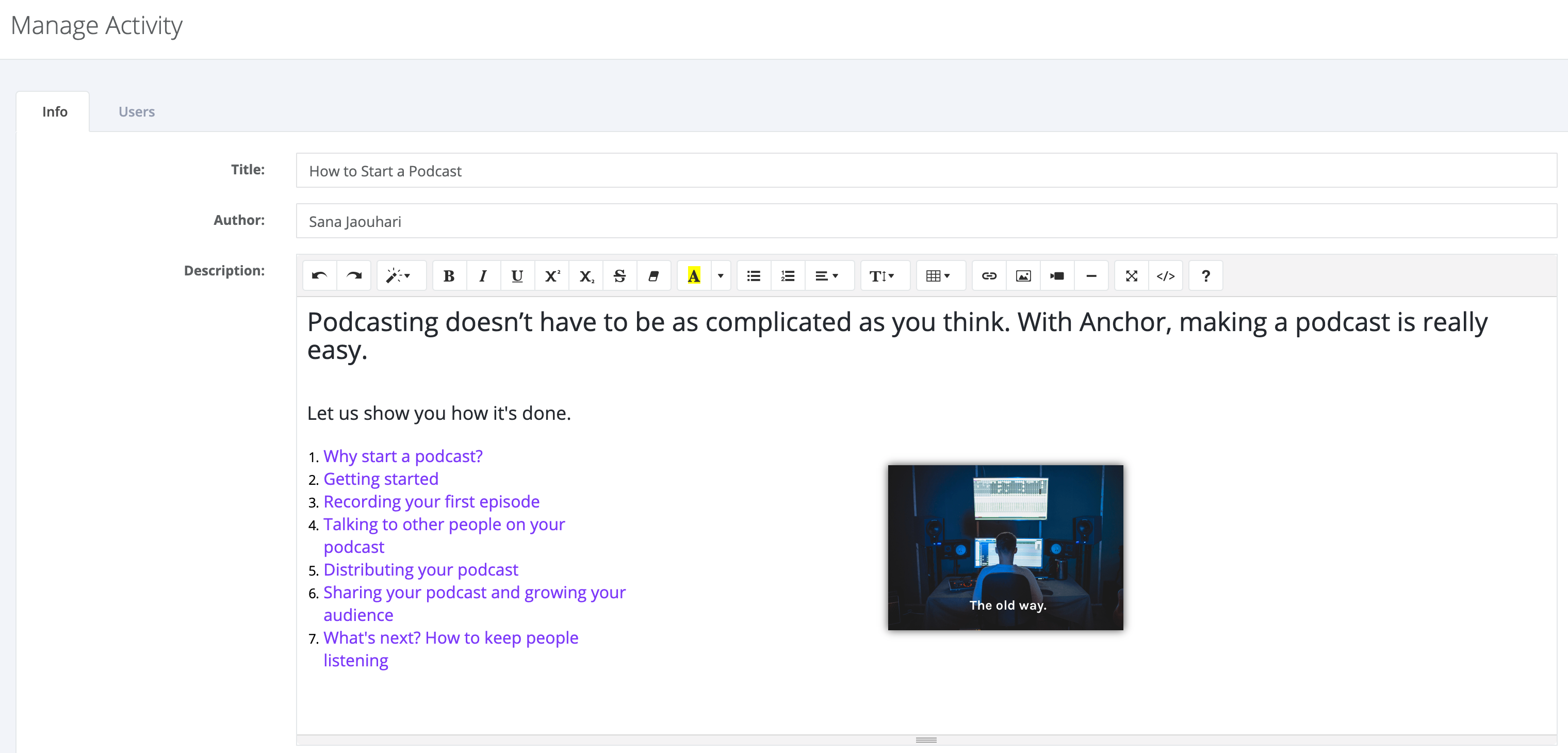 Information entered in the description will be shown in your Activities library as a dropdown description snippet of the activity.
3. Enter your text in the body or copy and paste it from a different source following the instructions above.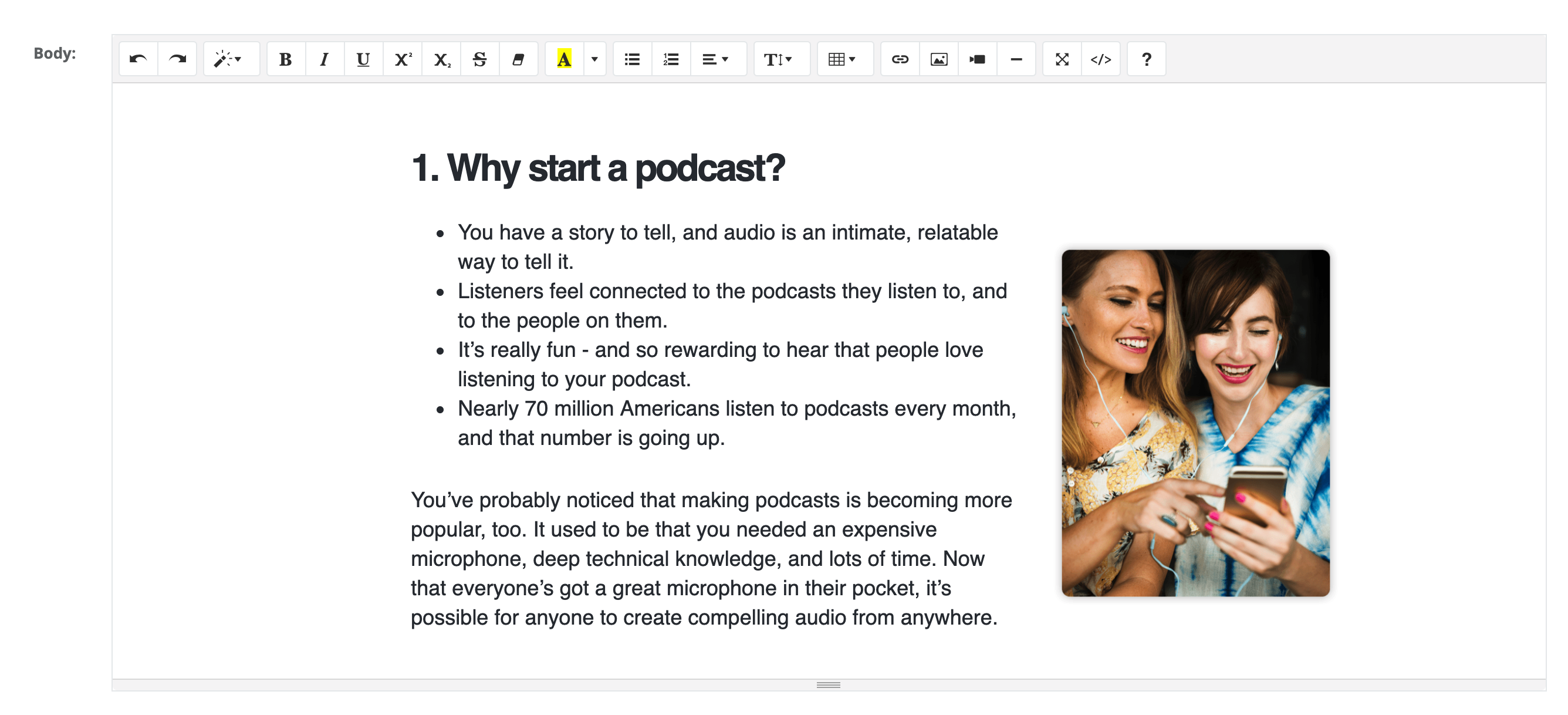 4. Highlight Image: Browse and Upload an optional image (JPG, JPEG, or PNG) to further describe your activity.
5. Activity Materials: Browse and Upload any of the following file types (JPEG, PDF, or MP4) that may support your content.
Note: Files from your computer should be no larger than 262 x 146px and 50MB.
6. Embed your prepared Jotform ID in the text box as shown below:

7. Toggle on Hide From Library if you wish to make this activity only visible when assigned to specific users.
8. Toggle on Publish to activate the activity.
Activity Completion
1. Add optional questions for your users to answer in a large text area.
2. Select a Completion Type from the drop-down. We recommend using Self-Complete for users to confirm when they have completed the form (example below).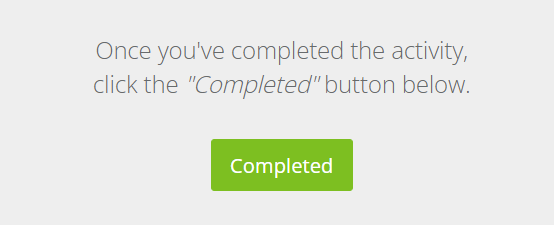 Now that you've finished creating your activity, click Save to save as a draft or Publish to make it visible in the library.
Assign Activity To Users
1. From the same Activity information page, click the Users tab at the top then the blue +Users button to select employees.

2. In the next window, you can search for users by departments, levels, locations, practice areas or simply by searching by name or email. Check the box next to each employee and click Add Selected.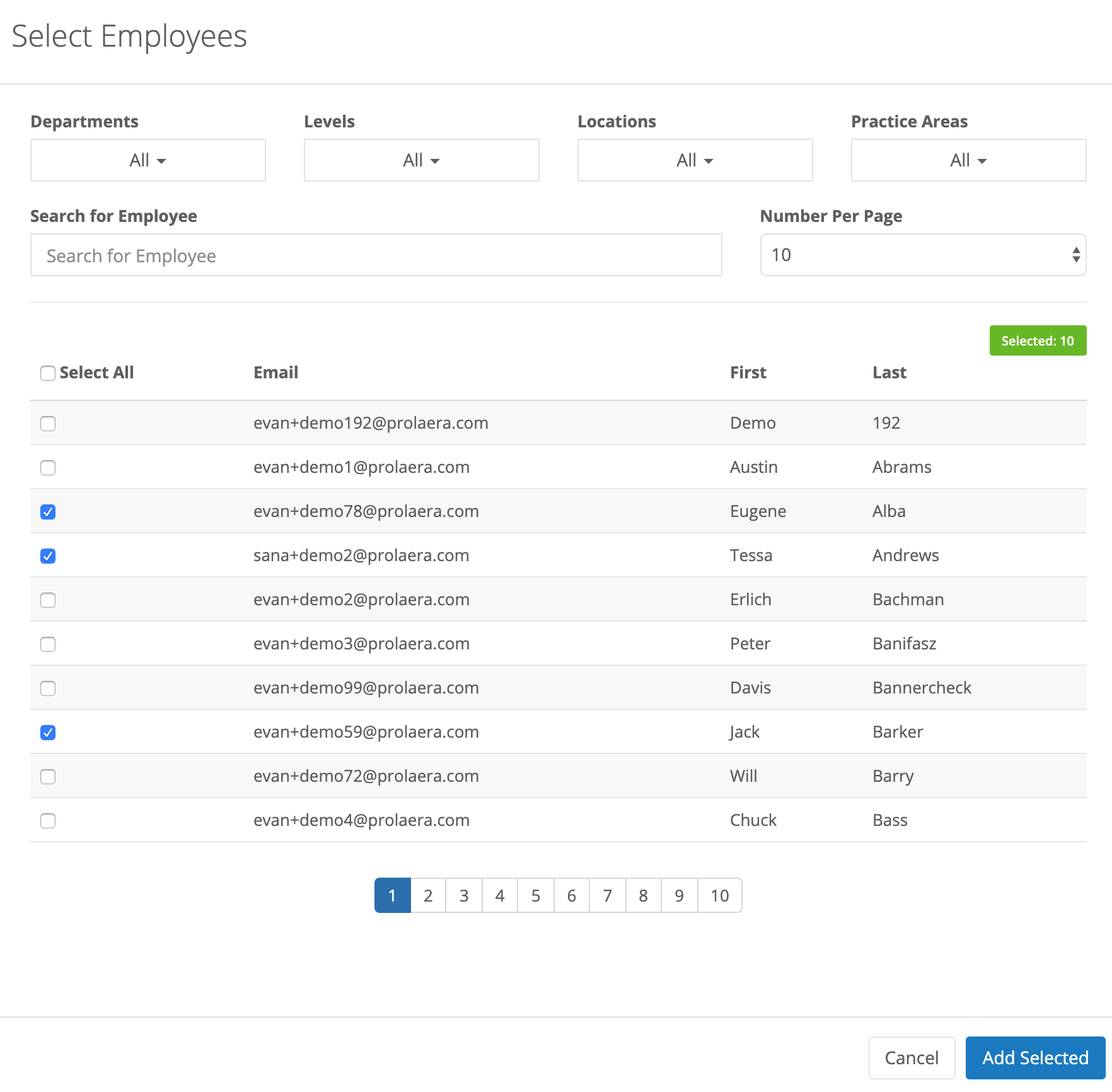 3. When added successfully, the Status will be listed as Assigned for all users. You may check back here for completion status, or download the data with activity reports (next section).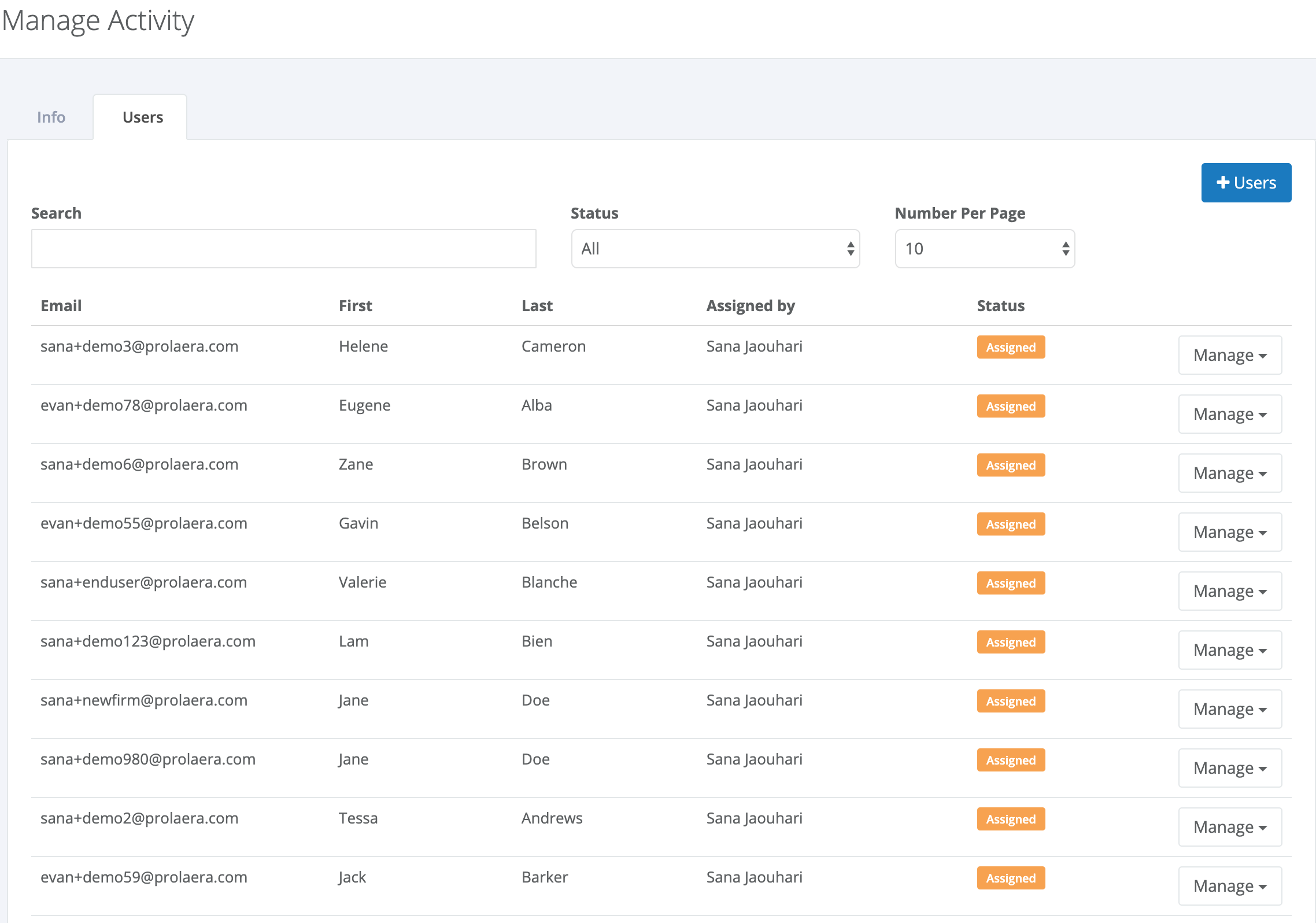 Once assigned, the selected users will automatically receive an email notification and will be able to view their activity by navigating to My Dashboard > My Courses > Activities.
Activity Reporting
To view who in your firm has completed the assigned activity, navigate back to Author > Activity Editor. Click on the Manage dropdown menu to the right of your activity and select Generate Report.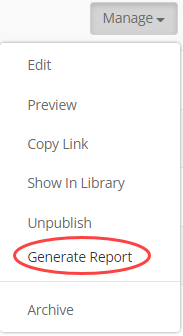 Sample report: