The Course Calendar is located in the middle of your Dashboard. Here you'll find your company's upcoming scheduled learning events and can change the viewing style:
Enabling filters on the left will allow you to search by date, subject area, credits, and more. By default, the Calendar displays current and future events only to provide a cleaner look. If you're interested in finding a previous class, simply change the date and allow the calendar to refresh.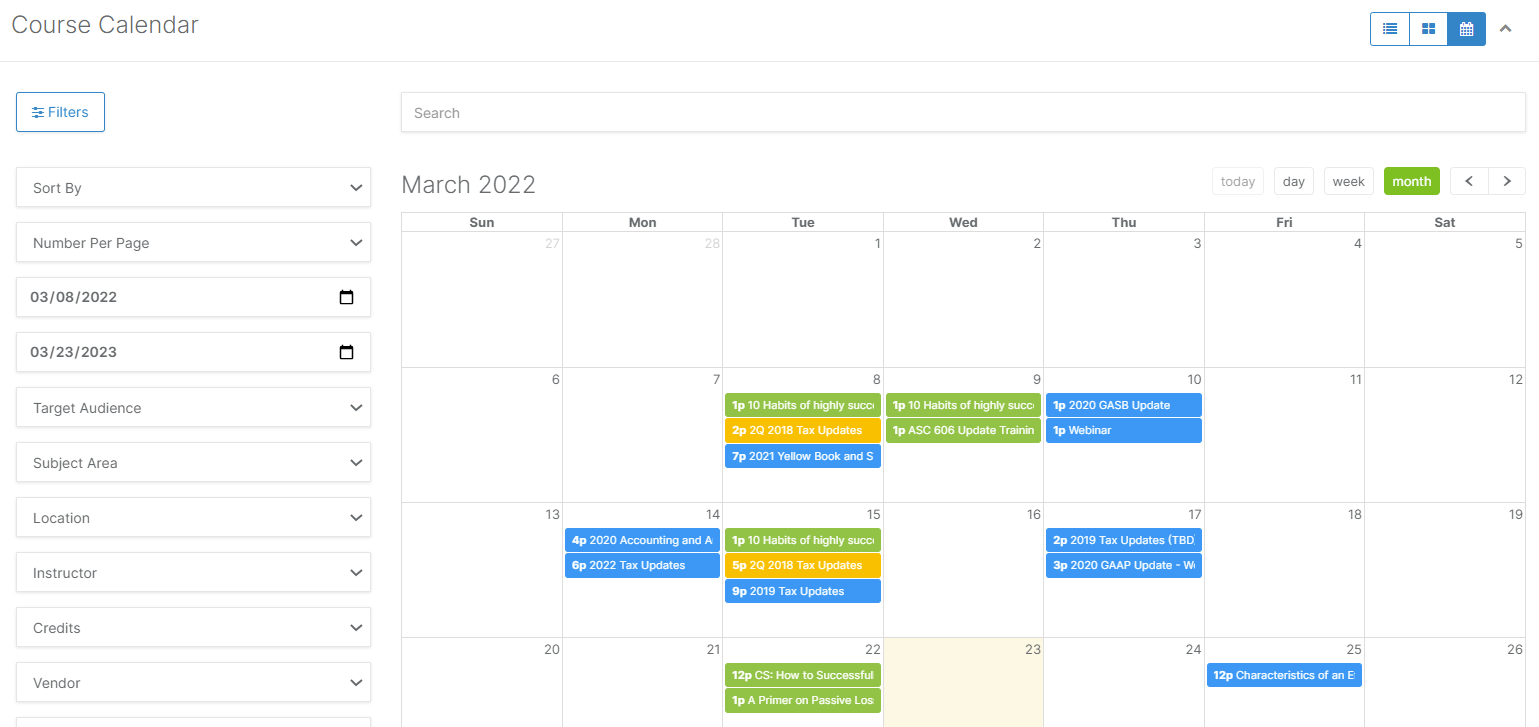 Blue events indicate that you are not yet registered, and if the event titles are green it means you are registered. To register for an event, click on the title to open the summary, then click Go To Event.