If your company has single sign-on enabled, whether through active directory or a Human Resources system, your first-time login process will be a little different.
After clicking "Set My Password" in the welcome email, you will be taken to a branded screen to sign in with your company login credentials. Below is an example of what this might look like: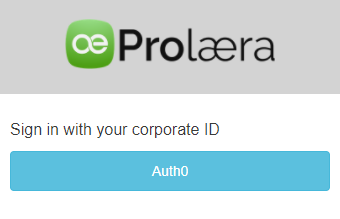 Please note: As your account access is managed by your company, the password reset tool within Prolaera will be disabled. If you run into any access issues, first check with your company's Prolaera Administrator or IT Department. You may also feel free to contact our team by submitting a request at https://support.prolaera.com.