In short, the answer is Yes! When leaving a company, you may take your Prolaera account with you so that you're able to continue tracking your licenses and education. Below are a few options to ensure access to your records.
1. Your company's Prolaera Administrator can migrate your data to a brand-new account that is independent from the firm.
You'll want to ensure your personal email address is up-to-date with the company. Then be on the lookout for an invitation email to access your personal Prolaera account, and follow the steps to complete the new account setup.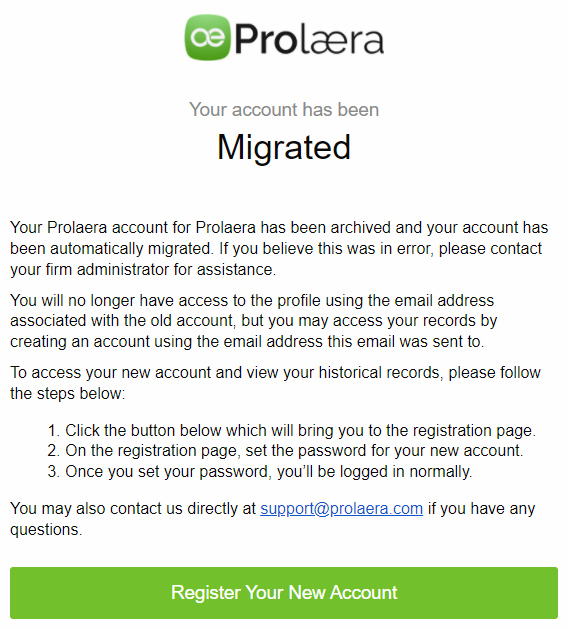 2. You may also feel free to contact our team at support@prolaera.com or by submitting a request at https://support.prolaera.com. We'll guide you through the same process and can also retrieve your data if not yet migrated from your previous company.