When scheduling training events for your company, you're bound to run into scheduling conflicts now and then. Follow these best practice steps to cancel and ensure you have all the info needed to quickly reschedule if and when the time comes.
1. Gather Information
Before cancelling, it might be helpful to generate the event report to capture all details such as course information, participant list details, and registration status. This will be necessary if you plan to transfer your participants' registrations to another date.
Head to Admin > Event Manager, search for your event and click the Manage dropdown.
Scroll to select Generate Report to download the Excel file.

2. Close Registration
Next, we'll want to close registration to prevent any new participants from registering. At this time you might also add a cancellation note to the title of your course and update the event access to Invitation Only.
Click Manage>Manage, then Edit
Update the title, then scroll down to the Webinar/Locations section (depending on your event type) and set Max Participants to 0.

At the bottom of the editor, change event access to Invitation Only
Submit to save changes.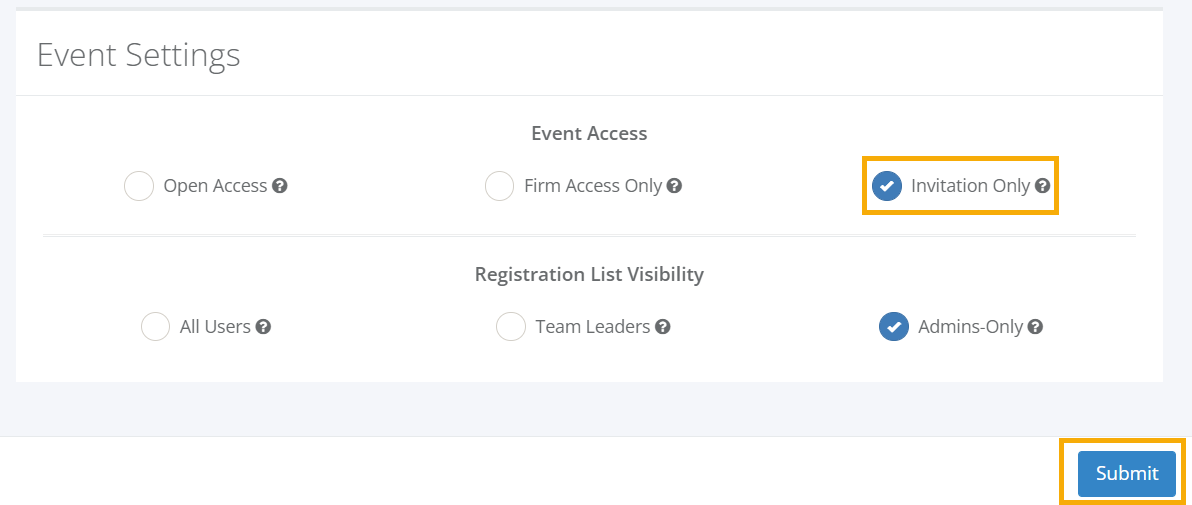 3. Remove Registrants
When removed from an event, the cancellation email is automatically sent so registrants can remove the event from their calendars.
Click to open Registrations and select all registrants, then click Remove Registrants
Select Yes to revoke registrations and send the cancellation email notifying registrants they've been removed from this event.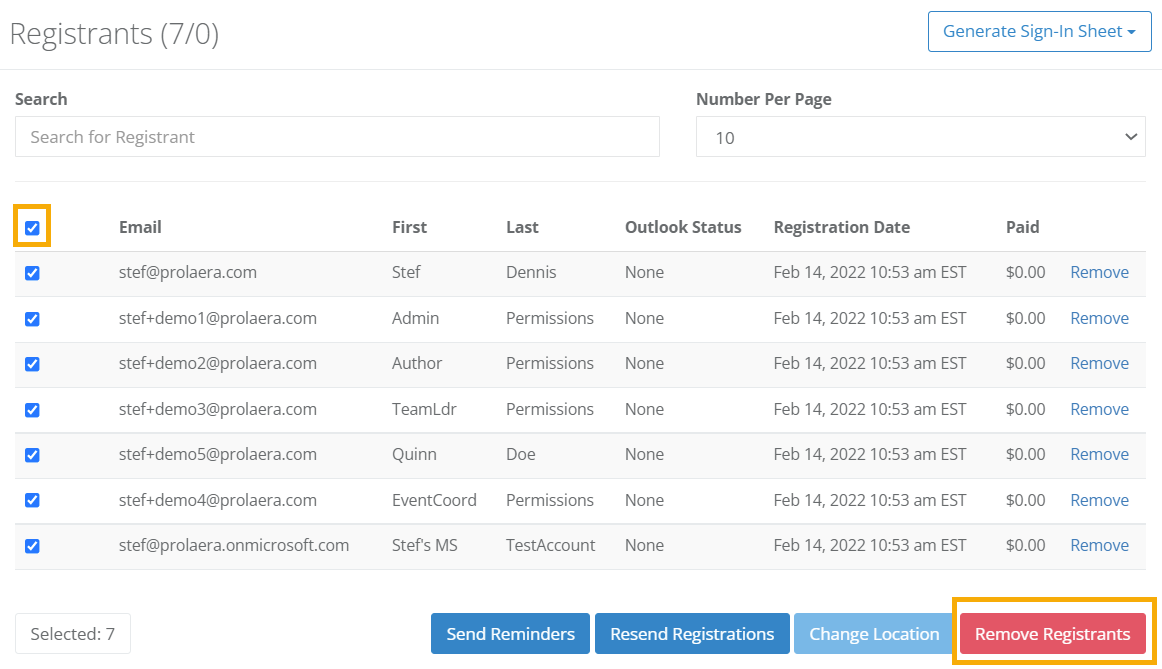 4. Archive Event
Finally, head to the main Event Manager page to Archive your event.